Today was my second day at the Greater Philadelphia Outdoor Sportshow in Oaks PA.  There were a few purchases made but more importantly, I had the  honor of meeting some new fishing buddies and scoring this blogs first big time interview.
For those who have never been to their site, Delaware Valley Outdoors is a treasure trove of amazing, local, fishing videos.  These videos are created by some of the friendliest and most down to earth guys I've met so far in the fishing world.
Delaware Valley Outdoors (DVO) always has an amazing booth at the Sportshow and this year I think they took things up a notch.  Throughout the event DVO conducts interviews with the prominent fishing personalities that are at the show.  All of their interviews are pumped through a live web feed to their website and are later saved to their YouTube page.
My 2nd favorite video from this year happened on Thursday when they did the Gary Loomis Interview.  I mean, how often do you get to see an interview with a rod building legend?  In this video Gary Looms talks about the rods he's making for Temple Fork Outfitters.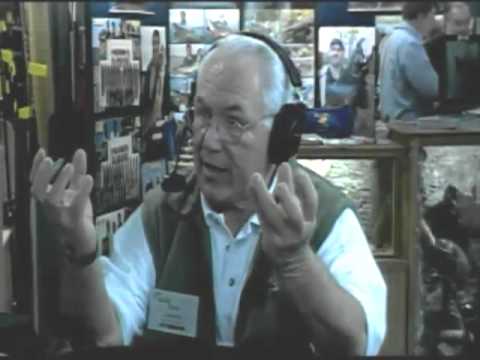 What was my favorite interview from DVO this year?  Why, it was the one where they interviewed…  ME!  
Don't let anyone ever tell you that Twitter is a waste of time!  After some tactical retweeting on my part, Mike from DVO was kind enough to arrange this interview for me to answer a few questions about how social media can benifit fishermen and fishing brands.
I really enjoyed talking with Steve Horvath.  Even though he feels like he doesn't know much about social media he's giving it a try and he had some really great questions.
What an AWESOME day!  I think this interview will end up on my list of favorite moments from 2012.
I'd like to thank Mike, Steve, Bob, and the rest of the Delaware Valley Outdoors guys for lavishing attention on this humble fishing blog.  Today was a lot of fun!
Did you go to the Sportshow in Oaks PA this weekend?  Do you use Twitter to stalk your favorite fishing celebrities?  Let us know in the comments below!