Here at The Functioning Fishaholics we never do anything small.  Fishing and life in general are ALWAYS done to excess.
We are starting a savings account for a new Bass boat.  Not just your run of the mill Ranger or Tracker style bass boat mind you.  This is a fishing boat worthy of dedicated fishing aficionados like ourselves.
Ladies and gentlemen may I present the Ego (or as I like to call it the super duper, stealth, Bass recon, ninja, mobile, platform).
How amazingly sick is this boat?  You'd have to give up the shallow water game BUT being able to motor up, spot some Largemouth Bass and then cast from the huge deck above = EPIC.
A little rain?  No problem!  Just batten down the hatch and head downstairs…  NOW YOU'RE UNDER WATER!
For those of you who aren't completely sold on a Bass boat/submarine, may I present you with a Youtube video!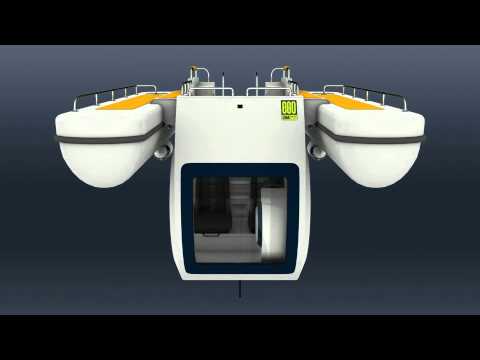 Have you ever driven a submarine?  Have you ever fished from one?  Let us know in the comments below!