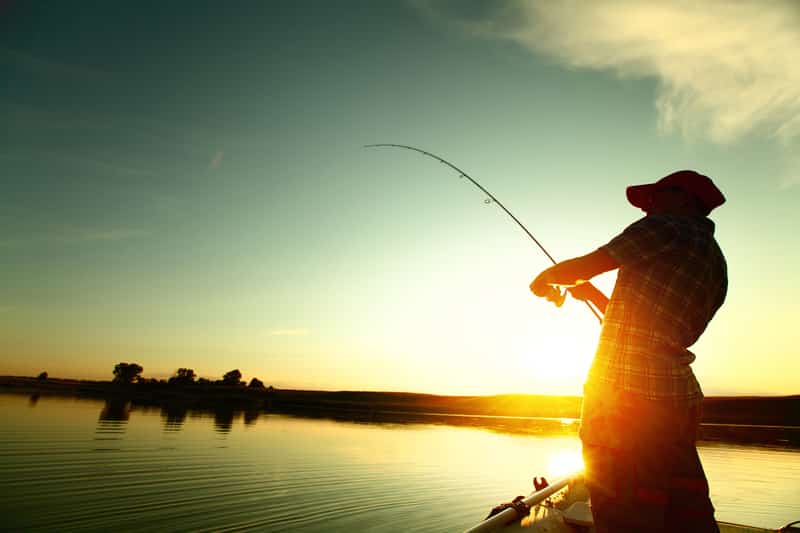 If you're new to fishing and experimenting with different styles, then trying out a switch rod is the perfect choice for you. This type of rod brings the perfect versatility when you're not sure about pursuing a one-handed or two-handed fishing style. So, you can test out both options and then move towards a better premium rod in a specific category. Usually, anglers prefer to start with a 4 WT rod when they are first getting into fishing. The 4 WT options are perfect for catching lighter fish while also providing the option of catching some carp and bass. So, let's cover a few 4 WT switch rods that you can purchase for your next trip.
The Best 4 WT Switch Rods
1. Sage One
If you've been fly fishing for a while, then you'll know for sure that Sage is the top option for all anglers. While Sage One might not be the most reasonably priced rod in the market, its exceptional build quality and top-tier smoothness justify the increased price. So, if you're someone who prioritizes value above everything else, then go with Sage One.
This switch rod provides exceptional performance while still offering a decent level of comfortability. Even after using this rod for hours, you won't feel a strain on your hands. So, test out Sage One for yourself before trying out any other brand.
2. Echo SR 
The Echo SR switch rod is next on the list with an incredible design and a graphite structure. This rod is incredibly light, and you can transfer decent power without having to exert yourself. However, when it comes to the pricing, you will still have to set aside hundreds of dollars for this switch rod. So, you shouldn't expect that much of a price difference if you're choosing this rod over Sage One.
The SR model is further known for its fast action and accurate casts. You will get single foot guides and an anodized reel seat for the fly rod. So, test out Echo SR if you're looking for a new fishing rod.
3. Maxcatch
Maxcatch is considered more of a budget option, and you can expect to purchase this fishing rod within the 100-dollar price point. It might not have the best build quality but the medium-fast action brought forward by this brand makes handling easier for beginners. So, if you're not that comfortable with fast action rods, Maxcatch is a decent choice for you.
It brings Titiaum Ring guidance and an aluminum reel seat to provide anglers with a durable frame. On top of that, the warranty policy is pretty decent on the Maxcatch units.
4. Pieroway Renegade
Pieroway Renegade can be considered as the specialist when it comes to Switch rods. It excels in this category and is known primarily for the switch rods. Similar to the Maxcatch options, you will enjoy a medium-fast action with these switch rods.
However, the price point is not similar to Maxcatch options, and you will have to pay a substantial amount of money to purchase this switch rod. If you browse the whole market, Pieroway Renegade might present itself as the most expensive choice.
5. Redington Dually 
Redington Dually is next on the list when it comes to premium 4wt Switch rods in the market. While this brand might not excel in switch rods like Pieroway options, you shouldn't think of it as an inferior pick. Redington went all out on their Dually model to bring a stable switch rod that can be used in a versatile environment. On top of that, dealer availability makes purchases more secure for the anglers. So, there is no harm in trying out a Redington Dually switch rod.
6. Bloke
If you are working with a small budget, then Bloke switch rods also present a decent value. While this brand is not that established, you will still find some anglers using these switch rods in your locality. The only selling point of these switch rods is the price point, and you shouldn't expect anything exceptional from Bloke.
All things considered, these are your options if you're looking for a 4wt switch rod. In most situations, Sage and Pieroway seem like the only logical choices. However, if you're sticking with mid-tier units, then Echo SR and Redington Dually are also decent to look at. Test out the rods for yourself for a better idea of their smoothness and comfort.