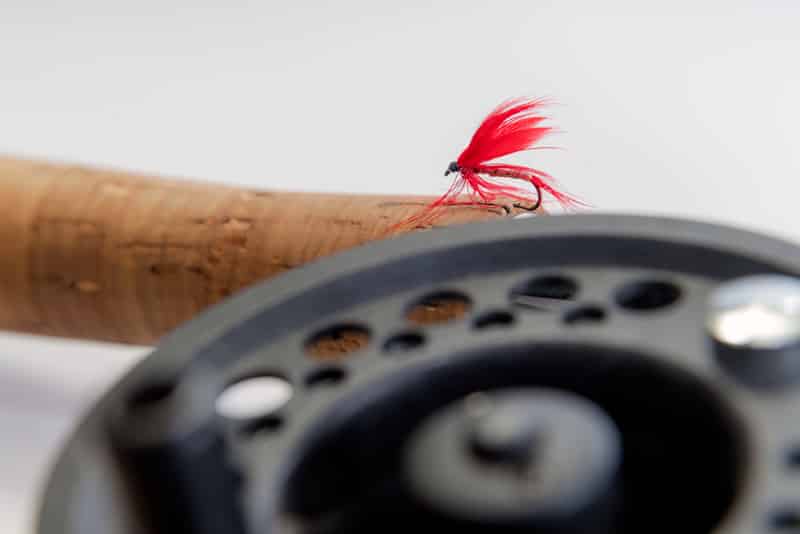 The warranty on the fly rods is one of the biggest factors that you need to consider before making the purchase. Many of the established brands offer lifetime warranties to the customers with minimal repair cost. That way, even if the rod is not functioning properly after a few years, owners can send the rod for quick repairs, and it will be as good as new. So, if you're considering a purchase from a brand that doesn't offer a good warranty, then it is time to look towards other options. The exceptional warranty from options like Echo Fly Fishing gives anglers the courage to try unique rods like Echo Fiberglass, which we'll be sharing a review for today. They can benefit from the smoother action without worrying about durability.
Echo Fiberglass Fly Rod Reviews
With an elegant three and four-piece travel design as well as a medium-fast rod action, you will enjoy a unique fishing system with this rod. Each rod can be described as a piece of art, and you don't have to set aside a massive budget for this purchase. The Echo Fiberglass fly rod is more oriented toward beginners that are not yet comfortable with making a purchase on fast action fly rods. Moreover, it appeals to the customer base that prioritizes the presentation of the rod.
Depending upon the variant you choose, the four-piece fly rod will enable you with better access to bigger fish. It has a beefier structure with a smoother cast, and you will benefit from increased precision even at longer distances. On the other hand, if you're not looking for a bigger unit and need something for the local fishing range, then going with the three-piece rod will serve you well. It all comes down to your fishing requirements as well as the budget you're willing to spend.
This rod is not known for superior performance or any other functionality-related benefit. The only reason why you will see so many anglers purchase this rod is because of its unique presentation. There are color and design variations in each rod, and the use of glass makes this option a bit heavier when compared with other brands. So, you will need to keep that in mind and go with this rod if you need an art piece for your fishing system.
In terms of elegant design, you won't find a better option in the market. However, when it comes to comfortability and longer casting distances, there are much better options in the market. So, if you're working with a budget and can't afford to spend money on a showpiece, there is no point in purchasing Echo Fiberglass.
Overall, Echo Fiberglass is a beautiful rod with a unique design and an elegant presentation. It is heavier than most of the other rods within the same price range, and you will get tired after a few hours of use. Other than that, the performance is not that great when you're looking to purchase an efficient unit. So, you should only think of this rod as art and try to look for other options if you're looking for more value for your money.
How Does It Compare To Redington Butter Stick?
If you're looking for fly rods within the same material and presentation, then Redington Butter Stick is a far better option. While the rod action and performance might not differ by a huge margin, anglers have said that they enjoyed a more comfortable fishing experience with this rod. So, it is a good idea to go with the Redington Butter Stick if you're looking for the perfect balance between the price point and the performance of glass rods.
However, if you're only after a better design, then the elegance of Echo Fiberglass fly rods is superior. There is no debate that Echo went all out on creating a beautiful rod that brings unique design to the anglers. So, if you're only buying glass fly rods because of their beautiful design, it would be a better choice to go with Echo Fiberglass. In the end, it all comes down to the balance between performance and design that you're aiming for. Most anglers like to go with Redington Butter Stick because of the comfortability factor, but there is no harm in testing out Echo Fiberglass.