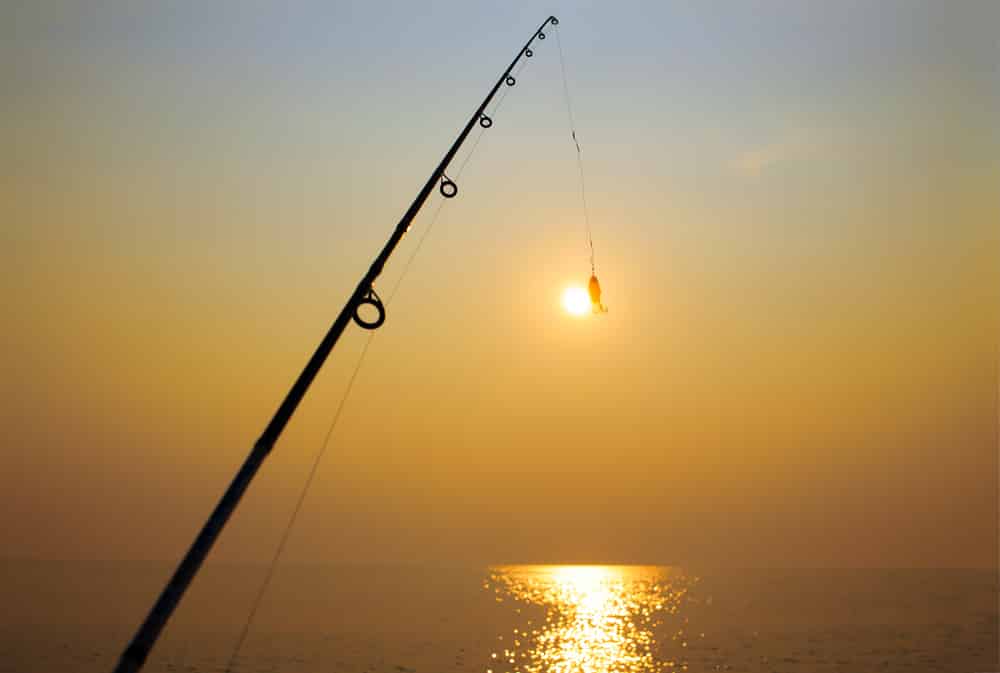 There are a ton of different fishing techniques that you can choose to get into this hobby. Even though most people like to start with fly fishing, it doesn't mean that you also have to follow in their footsteps. Recently fishing with a jig from shore has gained quite a bit of popularity among beginner anglers. So, if you're looking for something different, sticking with shore jig fishing is a good option for you. With that said, it is quite common to see people ask about how to fish a jig from shore. If you're also confused about this concept, then the following information and included steps should paint a clearer picture for you.
How To Fish a Jig from Shore
From the size of the jig to the perfect rod, you have to manage a variety of different equipment options to be successful as a shore jig angler. If you're a beginner, then it is a good idea to learn from local experts before purchasing any equipment. That way, you can make a better purchase decision. You can also avoid wasting hundreds of dollars on a fishing rod. Especially one that won't be effective for jig fishing from shore. With that said, let's cover a few basics on how to fish a jig from shore.
Start by picking the rod for jig fishing from shore. Usually, users prefer to choose a lighter rod that still maintains good power. So, you can go for a medium-weight setup that has a rapid rod action. That way, you will maximize the efficiency of your setup without tiring yourself out immediately.
After picking the perfect rod for your setup, try completing the equipment with a braided line that maintains a substantial weight range. If the water is murky, then you won't have to worry as much about the structure of the line. However, if the water is clear, make sure to use a fluorocarbon leader to mask the line.
Once your setup is complete, you're ready to cast along the shoreline. The main object here is to avoid the slopes while easily reaching the target depth. Most anglers rely on different casting techniques to leverage the layout of the shoreline. So, make sure to learn a few basic casting techniques to maximize the fishing results.
Now, as the lure is in the water, you have to manage the rod action to retain the jig movement. Many beginners make the mistake of relaxing the lure too much. This results in the lure settling down at the bottom of the shore without any movement. On the other hand, managing a good rod action makes it easier for anglers to attract larger fish through lure movement.
Lastly, you just have to fight the fish when it gets hooked into your setup. After that, you can just repeat these steps to maintain a decent catch rate on a daily basis. As long as you're using the right color and shape of the jig, it shouldn't be too difficult to achieve good catch rates from your fishing setup.
Following these basics should help you get starting with jig fishing from shore. However, an issue that you will run into frequently is the lure sticking on the way back. Now, it is common knowledge there are many rocks and wedges along the shoreline that provide sufficient opportunity for the lure to trap itself in. So, if you're a beginner, it can be quite frustrating when you're unable to retrieve the lure after casting.
Luckily, there are a few lure retrieval methods that you can learn to get ahead of this problem quickly. This is why you will often notice beginners spending a few weeks with seasoned anglers to get an overall understanding of the concept. Once they get used to different casting and retrieval techniques, jig fishing from shore becomes effortless for them.
All in all, you just have to focus primarily on getting the right equipment and following proven lure casting techniques. Once the lure is in the water, make sure to maintain an optimal depth level to attract the attention of different fish near the lure. If you don't put any focus on the rod action, the lure will settle down and get stuck in some wedge. So, make sure to manage your fishing strategy accordingly if you want to avoid wasting your time.