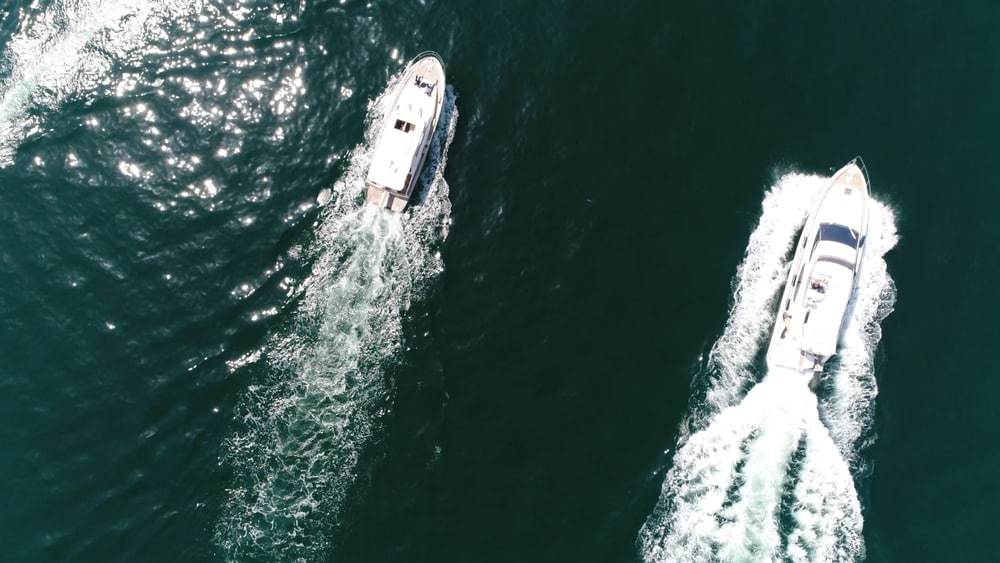 Even though there are many power options available in the market, most people just like to go with an outboard or I/O unit for their boats. Brands like Mercury and Minn Kota have been dominating the market with their variety of powerful and efficient motors. So, if you're looking to install a new unit on your boat, browsing through some of these established brands will help you make a better purchase decision. There have been many queries about the utilization of Outboard vs I/O power units recently. If you're also unsure about which unit to choose for your boat, the information given below should help develop your perspective.
I/O vs Outboard Boat Engine Comparison Guide
I/O Type Boat Engine
The I/O power units can be linked more closely to the car or truck engines that are installed inside the boat. The engine inside the boat is then coupled with an outdrive that hangs behind the boat for better engine performance. There are many differences between the I/O and the Outboard unit. Both of these units bring different benefits and drawbacks to your fishing setup. So, let's cover a few benefits and issues that you can expect while using the I/O units instead of the Outboard units.
The biggest advantage of this unit is that you will get the traditional car-like feeling when you're handling the boat in the water. These units are much more beginner-friendly and offer a ton of advantages to the anglers. As far as the noise and fuel efficiency is concerned, the I/O units outperform the Outboard units on every level. Aside from all these benefits, you will get better offers in the aftermarket parts for I/O units. So, if you're looking for a system that will save you some money over the long run, then going with the I/O unit is a better option.
With that said, there are a few drawbacks to having these engines on your boat when compared with the Outboard units. The biggest disadvantage of this unit is that it is a little bit heavier and brings a poor weight-to-power ratio to the anglers. You will have a harder time trying to keep this engine in perfect shape, and the maintenance costs a fair bit more than the standard Outboard system. On top of that, if you're fishing in shallow waters, it is impossible to get the outdrive completely out of water. So, you will have to keep these things in mind while making the final purchase decision on the power unit.
Outboard Type Boat Engine
The standard outboard power unit brings a more compact solution to your boat. The whole unit is on the back of the boat, and you don't have to sacrifice any storage capacity. With that said, there are a few drawbacks to having these units installed in your boat. First of all, these units are quite loud and can be less fuel-efficient when you compare the performance of these units with the I/O power units. So, even though you might be saving some money on the initial purchase, these units can cost a fair bit more in the long run.
Even though these units don't compromise your storage capacity, the structure of these units does take up a lot of space on your swim platform. With that said, these units are lighter, and you can work easily on their maintenance. So, if you want a system that you can maintain yourself without relying on professional help, then the Outboard units are for you. The best thing about these units is that you can easily adjust their position in the water when you're in shallow regions.
As far as the handling and the weight-to-power ratio is concerned, these units are somewhat better than the I/O units. So, based on this information, you can make the perfect purchase decision for your boat. If you're looking for a quiet unit that has better fuel efficiency, then going with the I/O unit is the better option. However, if you're looking for an external unit that is easier to maintain and doesn't add that much weight to your boat, then going with an Outboard unit is a better option. To gain a better perspective on both choices, you can always seek help from local experts.