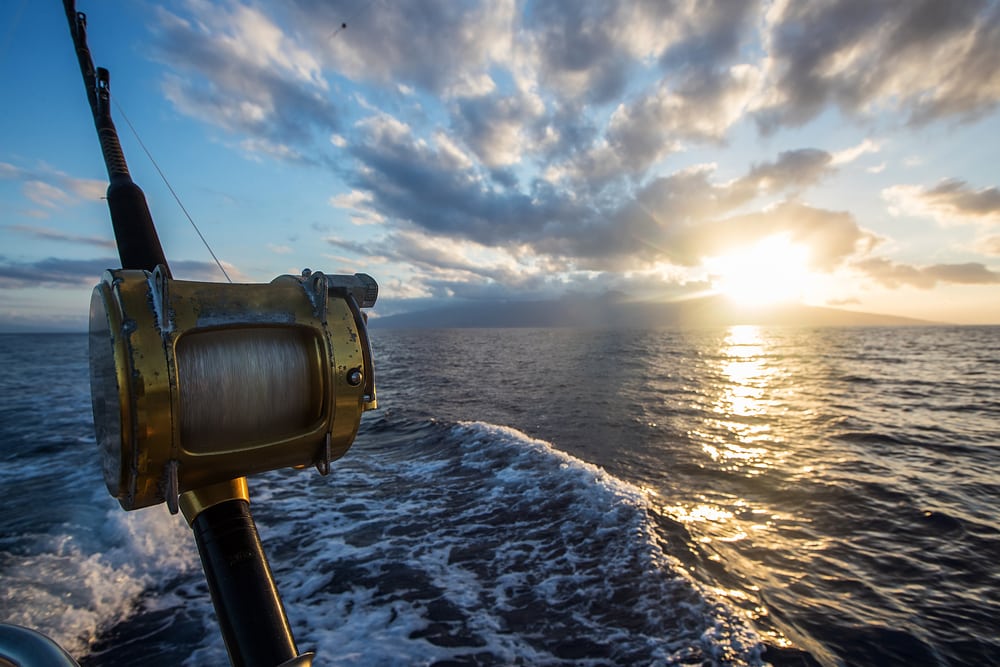 While planning your fishing trip, there are a ton of factors you have to manage to achieve consistent results. Depending upon the seasonal cycle, you will often notice a difference in the catch rate. This is why experts like to plan ahead about the time of day they will be targeting to catch a particular type of fish. So, if you're not getting any bites, it might be a good idea to seek guidance from seasoned anglers. A question that you will often notice on online forums is when is the best time to go deep-sea fishing. If you're also unsure about the ideal conditions for deep sea fishing, then the following information should help you plan out the fishing trip.
When Is the Best Time to Go Deep Sea Fishing?
Even though you can go deep-sea fishing any time of the year, there are a few months where you will experience enhanced fishing results from the fishing trip. These months include months around July where the water is warmer, and fish are active. So, if you're looking to get the most out of your deep-sea fishing trip, it would be a good option to plan it around summer and spring.
Depending upon the time of year you choose for your fishing trip, there are quite a few types of species that you can catch. These species include tuna, bluefin, and much more. It is quite common to see anglers catching trophy fish during this peak season of deep-sea fishing. If you've been unlucky with the deep-sea fishing trip for the longest period, picking the summer season might just be the perfect solution for you.
The best thing about picking summer and spring seasons for deep sea fishing is that you can catch fish during their migration period. This increased activity from the fish makes it easier for angles to get bites on their fishing setup consistently. On top of that, you will notice larger fish swimming closer to the shores. So, you won't have to worry about traveling any extra miles to have a chance at catching your trophy fish.
With that said, it does not imply that you can't catch a decent fish during the winter season. As mentioned before, deep-sea expeditions work all year round. The only difference between winter and summer seasons is that it becomes easier for even beginners to catch larger fish during summer. However, if you're experienced enough, then it shouldn't be too tricky for you to find a good fishing spot and secure results on a consistent basis.
The only drawback of fishing in summer is that it can become quite challenging to keep up with the scorching heat. However, if you can overcome this issue with proper equipment and glasses, then there is nothing stopping you from catching decent-sized fish daily. All you have to do is familiarize yourself with the migration patterns and then develop your fishing trip accordingly to achieve consistent results. Hopefully, this will help you plan out a phenomenal deep-sea fishing trip next year.
What Are the Ideal Conditions for Deep Sea Fishing?
Aside from the time of the year, there are plenty of other factors to consider when it comes to maximizing the efficiency of your fishing trip. Even though you will get good catches in the summertime, the lunar phases and the time of the day can also impact the results you'll get. So, it is crucial to educate yourself about the implications of different lunar phases and the impact of the daily cycle.
According to most experts, you'll have the highest chances of catching larger deep-sea fish at early sunrise or during dawn. With that said, the larger the tides per the lunar phase, the more will be the population of fish near the ocean. So, if the tides are high and your local forecast shows above-average fish activity, then you won't have to go as far to catch deep-sea fish near the shore.
All in all, you will need to keep this information in mind while deciding on which type of fish you're targeting and the time of the year. That way, it will be easier to manage the consistency of your fishing results along with the overall deep-sea expedition.