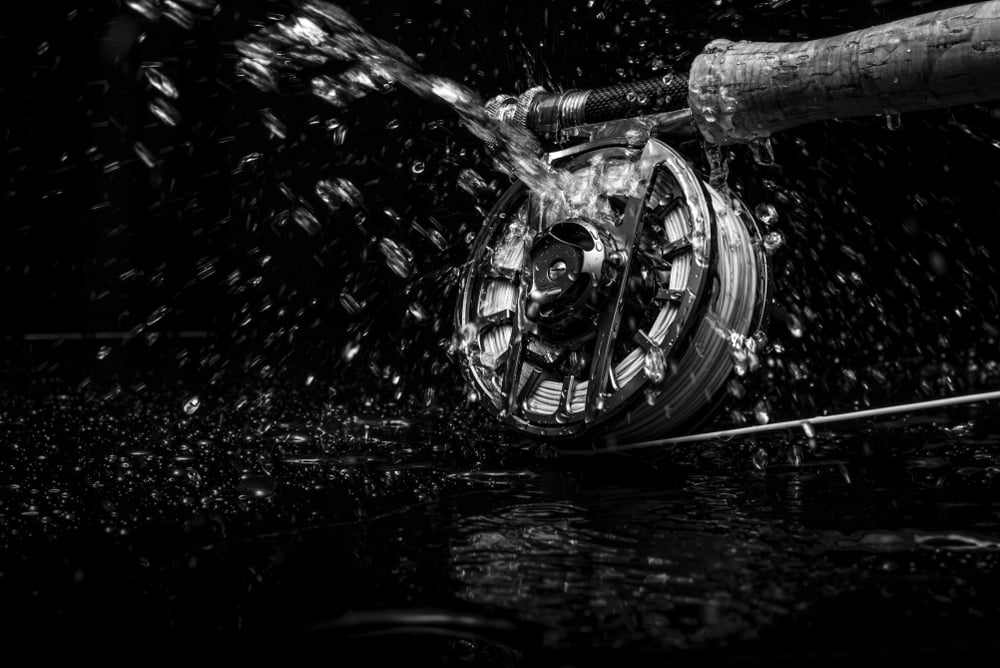 Even though many anglers believe that fly fishing is too much work, it can be one of the most enjoyable experiences of your life. Depending upon the type of fish you want to catch, there are plenty of different fly rod options to choose from. Most people like to stick with the 5wt fly rod as a general-purpose piece to catch decent-sized trout. So, if you're also looking to get into fly fishing, a 5wt fly rod is a great place to start. With that said, many anglers have been recently asking about the Orvis clearwater 10 3wt fly rod. If you're also interested in this fly rod, then go through the information in the review below to make an informed purchase decision.
Orvis Clearwater 10 3wt Review
As compared to the market competition, you can't go wrong with this purchase. It is one of the best fly rods that come with a reasonable price tag. Depending upon where you live, the price can vary from 180 to 200 dollars. Even though other 3wt fly rods feel more oriented towards providing general feedback to the anglers, the Orvis Clearwater 10 3wt is designed specifically for tight-line nymphing. With that said, there are not many rods in the market that can match the incredible performance that Orvis Clearwater 3wt brings to your table.
Within the 200-dollar price range, it is the ideal option for beginners that are looking for a sensitive and easy-to-handle fly rod. It is true that there are some premium 3wt fly rods in the market that can outperform Orvis Clearwater, but you will end up paying hundreds of dollars extra to get your hands on the premium fly rods. So, if you're trying to remain within a budget, then going with Orvis Clearwater is the best option for you.
As long as you're casting at shorter distances and trying to catch smaller-sized trout, this rod will serve you for a long time. Being a 3wt fly rod, it does maintain a smaller diameter, but Orvis ensures clients with phenomenal durability with this unit. So, if you're using this rod for its intended purpose, it will last you for several years without any problem. To get a better feel of this fly rod, you can always visit your local equipment shop and demo this unit. That way, you will know for sure whether or not this fly rod matches your fishing style.
On the other hand, if you're looking to catch heavier fish and need a fly rod to cast longer distances, then you should switch to a heavier weight. Even though you won't get the same smoothness from those units, it will become easier to catch heavier fish while enjoying your fishing trip.
All in all, anglers across the globe are delighted with the incredible value that this fly rod brings to their unit. It presents an incredible package while still maintaining an affordable package for the anglers. For most people, it is a no-brainer as this rod is beginner-friendly and easy to maintain. So, even if you're new to fly fishing and don't know which option to choose, sticking with Orvis Clearwater will enhance your setup.
Should You Buy Orvis Clearwater 10 3wt?
According to many experts, you can't go wrong with this purchase. The Orvis Clearwater brings tremendous value to your table and makes fly fishing more enjoyable. So, if you want to remain within the 200-dollar price range, then there is no other option besides Orvis Clearwater. To further enhance your understanding of this unit, you can rely on opinions from your local experts. That way, you can paint an accurate picture of the performance of this unit on the water in your region.
However, if you're not too concerned about the budget and need an exceptional 3wt fly rod for your trip, then there are some premium brands on the market. So, if you're willing to spend hundreds of dollars extra on the same weight fly rod, then demo the units offered by premium brands like Recon. You'll be able to easily identify the difference in material quality, castability smoothness, and overall durability. In the end, you just have to consider your budget and make the purchase decision accordingly.