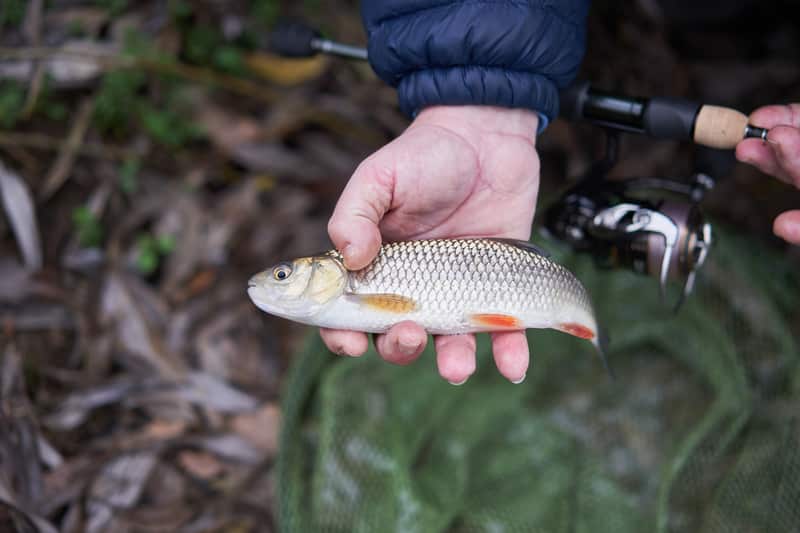 The St Croix rods might not be able to compete with the premium brands like Sage and Scott, but when it comes to the pricing, it is hard to find a brand that can offer the same value. Usually, entry-level anglers like to stick with this brand for casual fishing, and users outgrow this brand after a few years of use. The best thing about the St Croix rods is that they are pretty forgiving and provide the perfect foundation for beginners. Anglers have recently been inquiring about the St Croix Panfish rod. It is a lightweight unit that has attracted the attention of many anglers. So, here is a review of the St Croix Panfish rod.
St Croix Panfish Rods Review
This fast action rod has been the center of attention for quite some time with impressive durability and decent flex. The softer tip of this rod provides anglers with complete control over the fight. When it comes to catching panfish, the lighter-weight rods excel in all environmental conditions. So, St Croix put extensive focus on developing a rod that can perform well in demanding fishing conditions while maintaining a lighter weight. Moreover, the pricing is pretty affordable, and you won't have to go with premium brands to enjoy the same utility.
The perfect balance between the price point and the quality has been the main driving force behind the popularity of this rod. While options like Okuma Celilo and Loomis rods offer similar performance, the pricing on those units is usually higher. So, if you're struggling with the budget and need a starter stick for catching panfish, then St Croix is the brand for you.
If you're sticking with the ultra-light options, then there is a chance that the rod will snap off under excessive load. Ultra-light rods are indeed better for control, but there is a huge question mark on these units when it comes to their durability of these devices. So, you will have to first judge the operating conditions before spending money on the St Croix unit.
Other than the durability-related problems here and there, you won't find any complaints about the performance of this rod. It is pretty decent when you're talking about pure efficiency, and the sensitivity of this rod allows anglers to detect even the lightest nibbles. So, you will enjoy an amazing carbon construction, a premium cork handle, and Sea guides with stainless steel rings on this rod.
Overall, the St Croix panfish rods are great for beginners, but you will have to purchase an upgrade when you're used to the preference of this rod. Going above the operating range of this unit can create situations where the rod will snap in half. So, make sure to purchase a unit that perfectly matches your fishing requirements. Otherwise, you will just be wasting your time while trying to claim a warranty on a unit that does not serve your fishing conditions. On top of that, you won't be able to get a decent catch rate with the weaker rod.
How Does It Compare To G. Loomis Options?
When brought next to the G. Loomis rods, you will notice the superior build quality that is designed to handle more weight. While this rod might not be as nimble as the St Croix panfish rod, you will enjoy great casting accuracy over longer distances. Anglers have a better sentiment regarding this rod, and it fits the market situation perfectly. So, go with G. Loomis rods if you're looking for more durable ones and can't risk your investment on the lighter St Croix panfish rods.
The only downside here is that the G. Loomis rods are not that sensitive and are usually a bit more expensive. Other than this issue, you will find the G. Loomis rod to be superior to St Croix options. So, you will have to make the final decision by evaluating your fishing requirements. If you like a rod with more sensitivity, then going with G. Loomis is not a good choice. On the other hand, if you like to cast a lighter unit for more precision, then going with St Croix will serve you better. Make sure to also test out both rods to get a practical understanding of their performance.