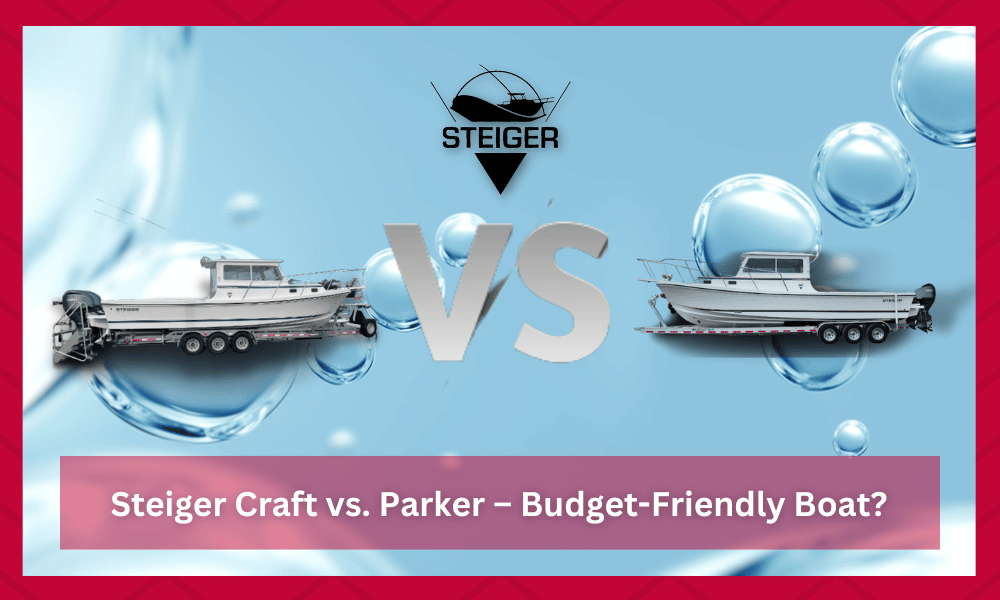 The transom quality of your boat greatly impacts the resale value. While many units promise the newest features and comfortable options, basic durability is always the top concern for all anglers.
If you're new and don't know much about boats, prioritize the basic quality of the unit above everything else. Otherwise, you won't be able to fetch a good rate when you sell the unit in the second-hand market.
Brands like Steiger Craft and Parker have been long-term players in this industry.
When finding a new boat, anglers often narrow their options to these two brands. So, let's cover some details on Steiger Craft vs. Parker.
Steiger Craft vs. Parker – Budget-Friendly Boat?
Steiger Craft
While the overall length and walking space on these boats are more than Parker units, you will still be restricted by the smaller beam on this brand.
Anglers have pointed out issues with narrower deck space, and if you're going with a few friends, it can be a struggle to go through extended fights with the fish.

Try to account for the fishing style, and if you prefer a wider beam on your boats, then you won't be that pleased with the design of Steiger Craft.
Steiger Craft is the better unit when you look at the basic comfortability in a boat that complements trips with your family or friends. It has a more stable ride, and the boat's layout helps anglers quickly maneuver the unit.
On the other hand, Parker boats bring a wider beam to the owners and provide more space to handle a long fight.
Parker boats take the lead by a small margin in terms of pure fishing ability. Most anglers believe both options to be quite viable in different fishing regions, and you can go right with either one of these brands.
So, pick the boat with a better price point and comprehensive support from the dealer.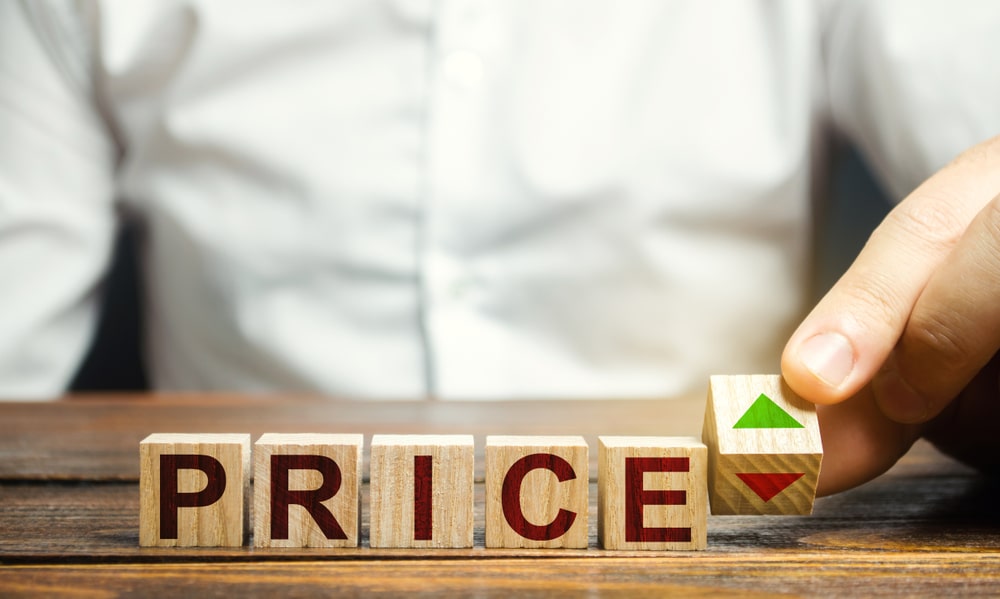 Steiger Craft boats are renowned for their durability, comfort, and performance. Whether looking for a fishing boat or a pleasure craft, these boats provide the perfect day on the water.
Steiger Craft has been building some of the most reliable boats in the industry. They are made out of the finest materials and are designed for long-term use in a wide variety of conditions.
The boats feature an advanced hull design, allowing them to navigate rougher waters easily.
The company offers several models that accommodate anywhere from two to eight passengers. You can customize your boat by choosing from various options, such as seating, storage solutions, and even electronics.
The boats also come in several materials, such as aluminum, fiberglass, and wood.
All Steiger Craft boats are designed for maximum performance. These boats have powerful engines that can handle even the most demanding waters.
The boats feature intuitive maneuvering systems that make them easy to operate and navigate. The hulls are designed to provide a smooth ride even in choppy waters.
Safety is also an important factor when it comes to Steiger Craft boats, as the company takes several steps to ensure the safety of its passengers. All models have safety features such as multiple airbags and emergency flotation devices.
The company also offers a variety of courses to teach you the basics of boating safety, as well as information on how to maintain your boat properly.
No matter what type of boat you're looking for, Steiger Craft has the perfect model for any situation.
Their commitment to quality and performance makes it easy to own a reliable and dependable boat that you can enjoy for years.
Steiger Craft has got you covered whether you're looking for speed, performance, or want a day on the water with your family and friends.
Steiger Craft is the better option for a stable ride and easier-to-manage controls. It is more oriented towards being a comfortable boat that is easy to handle, even if you're a beginner.
You won't run into any issues with fishing as long as you're not into any competitive scene. If you're looking for a unit that will fetch a good resale value while working efficiently for decades, Steiger Craft is a good choice.
Parker
Some anglers have pointed out their dissatisfaction with the choice of coring materials in the deck and hull. While there have been no serious reports of dented or cracked hulls, users have pointed out that they must be way more careful during rough weather.
So, that is something you should remember when dealing with frequent patches of bad weather. Other than that, these boats are reliable and used by countless anglers.  Compared to Steiger Craft, the best thing about this boat is the deck space.
It has a lower center of gravity to provide more stability while also giving sufficient deck space to the anglers.
The Parker boats present a total value if you're into sports fishing and have to get through extended fights. The price range is similar between both options, and you won't find anyone reporting poor behavior from the dealer.
The best thing you can do is test out both units and purchase the boat that feels better.
There is no guarantee that you will get the same performance if a unit works well for a friend in another fishing region.
The Parker Boat is popular among recreational boaters due to its affordability and versatility. It's designed for easy maneuvering and provides plenty of storage space.
Whether you're looking for an entry-level boat to explore lakes, rivers, or bays, the Parker Boat is a great option.
The Parker Boat line has steadily grown in popularity over the years. Its exceptional performance and affordability make it an attractive choice for recreational boaters.
The Parker Boat is ideal for fishing trips, day cruises, or simply spending time on the water with friends and family.
A wide array of Parker Boat models are available, ranging from 14- to 22-footers.
The boats have various features and amenities, such as live wells for fish storage, rod holders for casting and trolling, biminis for shade, and even an optional swim platform.
Each model also boasts superior craftsmanship and attention to detail.
The Parker Boat is powered by an outboard motor, which can range in horsepower from 25 to 200. This allows for a smooth ride in shallow and deep water glasses.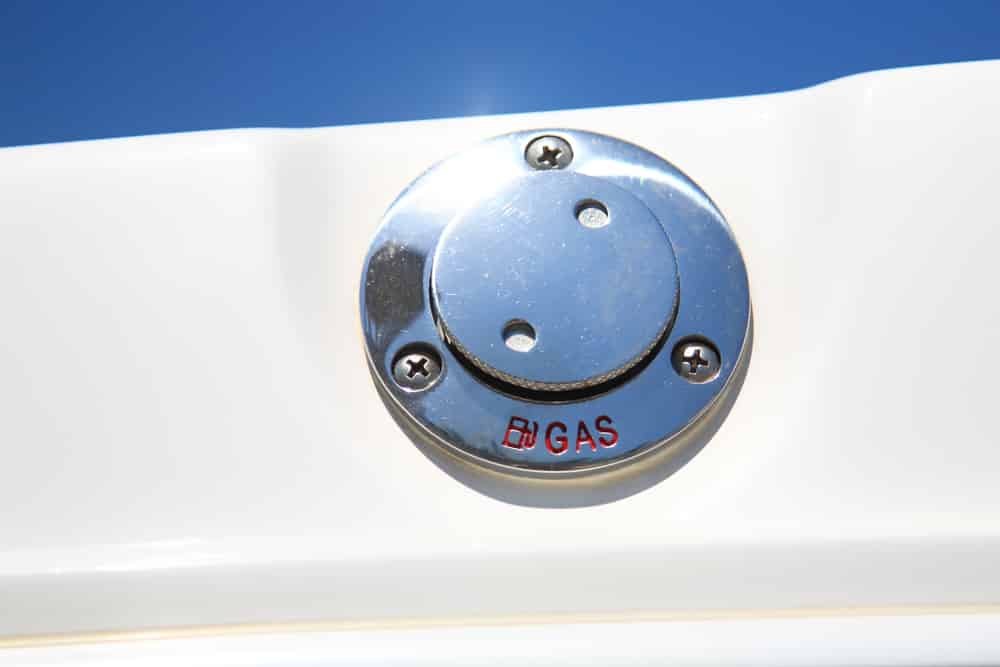 The boat is designed with fuel efficiency in mind, ensuring you get the most out of each tankful.
Safety is always a top priority for boats, and the Parker Boat is no exception. Standard safety features include bow and stern lashings, grab rails for entering and exiting the boat, a horn, emergency flares, and more.
All Parker Boats have an integrated emergency shutoff switch for extra peace of mind.
The Parker Boat also offers an array of customization options, allowing you to choose the best features and accessories.
Whether you're looking for a simple fishing boat or something with all the bells and whistles, a Parker Boat will fit the bill.
If you're in the market for an affordable, versatile boat, look no further than the Parker Boat. Its superior design, exceptional performance, and a long list of features and amenities make it the perfect choice for recreational boaters.
If you're looking to make a statement on the water, there's sure to be a style that fits your needs.
Which is the Budget-Friendly Boat?
Regarding budget-friendly boat options, both the Steiger Craft and the Parker boats are excellent. The Steiger Craft is a classic design with plenty of customizable features for personalizing their boat.
It offers a sturdy construction yet still provides impressive performance without breaking the bank.
On the other hand, the Parker boats offer a sleek design with plenty of speed and maneuverability for those looking for an elegant boat.
Both boats are popular among anglers who require an affordable fishing vessel that offers reliable performance and excellent features.
While they may differ in some respects, both brands provide quality craftsmanship at an affordable price, making them a great choice for those looking to keep their boating costs low.
So when it comes to budget-friendly boat options, both the Steiger Craft and Parker boats offer value that can't be beaten.
No matter which type of boat you choose, careful research and consideration should be taken before making any purchase. Before investing in a vessel, it is important to consider the size, weight, and type of boat that best suits your needs.
With careful research, you can find the perfect boat for your budget without sacrificing quality or performance.
Parker boats are well known for their increased deck space and lower center of gravity. However, considering the comfortability factor, you won't find good things about this boat.
So, if you prefer casual fishing with a few friends and family, going with Steiger Craft will be a much better option.
On top of that, you will get a lifetime hull warranty with Steiger Craft. You can seek more information on the policy by referring to local dealers. Hopefully, you will find the perfect match for your local fishing region.