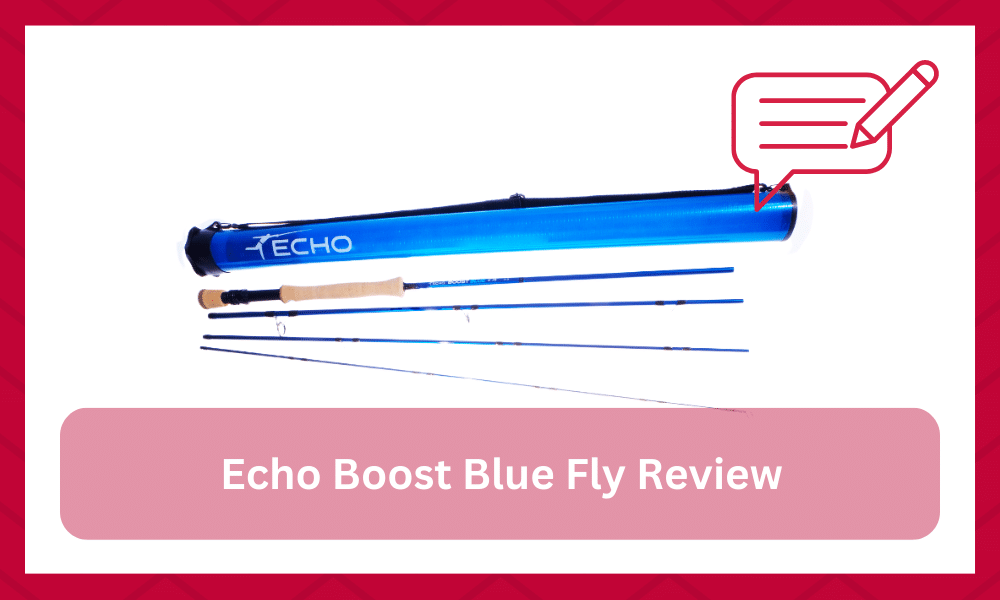 Going with a fast-action fly rod is not always a smart choice.
It can be pretty challenging for beginners to get used to the faster action when they don't have any experience under their belt. You will also struggle with the same thing when you first get into fishing.
The fast action rods are not forgiving and require increased control from the anglers.
So, it might be tempting to go with a faster rod, but you're much better off with medium-action rods that can help you develop your style.
This will serve as a nice foundation as you improve your technique.
There are many great options on the market, and you should always make sure to stick with the more reliable brands like Echo, Sage, and Orvis  to get the most out of your purchase. Otherwise, you will only be holding yourself back. 
When you get a fair bit of experience, then you can switch to brands like Echo fly.
Anglers often prefer to upgrade to the Echo Boost fly rod when they are ready for a fast action option, which is why we are sharing this review to help them make a purchase decision.
Echo Boost Fly Rod Review
With a variety of freshwater and saltwater variants, you will get an amazing charcoal finish with the Echo Boost fly rod. Most anglers go with this option because it presents a better price point when compared with brands like Sage and Scott.
So, if you're not that sold on spending close to a thousand dollars on a robust saltwater rod from Sage, then going with Echo Boost is the next best thing.
Aside from the great presentation of this rod, you will get an ultra-fast action with titanium stripping guides. 
These guides blend in perfectly with the premium wraps and corrosion-resistant structure of this rod.
Depending upon the variant you purchase from the dealer, you will enjoy a carbon reel seat that brings lighter weight but phenomenal durability to the rod.
Echo focuses on finding the ideal balance between the lighter weight and robust structure of this lineup. While the lower-priced rods often bring more weight with the increased durability, that is not the case with Echo Boost.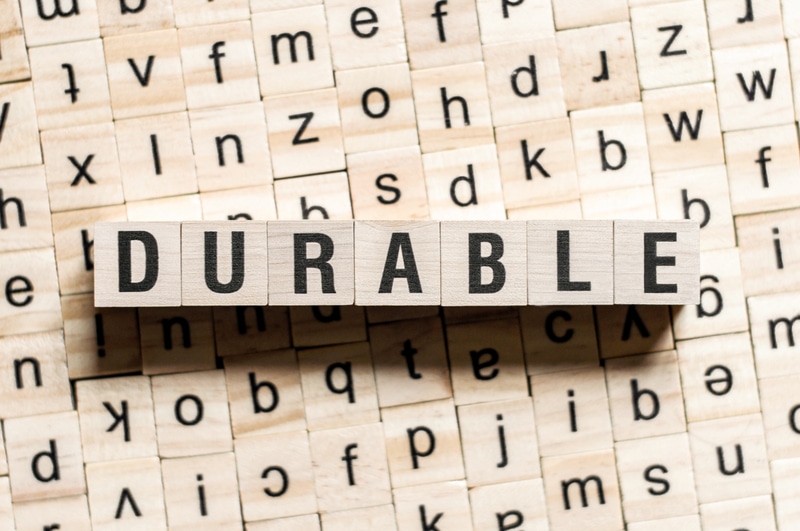 You will be able to comfortably use this rod for hours even while casting heavier flies. So, if weight is a huge concern for you, then going with Echo Boost might just eliminate this issue for you.
The warranty and the dealer support from this brand are also no joke. In case of any damages or defects to the rod, users enjoy a lifetime warranty.
Echo will fix the rods or provide them with fresh replacements for any and all defects with the system. 
A minimal fee is also charged to the customers, but the quality of repairs more than justifies this minimal fee.
So, you won't have to worry about running into issues with the Echo Boost because of their exceptional repair services and dealer support.
Overall, Echo Boost is a mid-tier fast action rod that is the perfect upgrade for anglers sticking with a smaller budget.
You won't have to spend a huge amount of money for this purchase, and the performance of this rod is well worth the 250-dollar price range. 
For this reason, you should give this rod a try, and if it feels good in your hands, there is no need to switch to premium brands like Sage and Scott for the next few years.
Whether you're adding more rods to your collection or need something to help you improve your technique, Echo boost is quite literally the perfect mid point for your journey.
It will be more than enough to help you develop the skills necessary to handle rods that offer ultra fast action.
Everything will ultimately boil down to how much money you're willing to spend. If you are short on budget, then an upgrade to the Echo Boost is the ideal bet.
On the other hand, if you've been in the game for a couple years and want a premium rod, then try browsing through some Sage or Orvis rods. 
The Downside
While this rod is great when it comes to efficiency, there might be something missing on the durability side of things. You will not get the most amazing performance out of this rod when putting more pressure on the unit.
Even if you get a higher weight, you will have to be careful and not put too much strain during a fight. Otherwise, you will snap the rod.
While the cases of rod snapping have been pretty rare, it is a very real possibility that you will want to avoid when getting a new rod. 
The majority of the market has been in love with the Echo boost, and only a handful of anglers believe this rod to be subpar.
However, when you bring the price back into the equation, the value offered by this rod far exceeds others within the same range. 
It is not a premium rod in any dimension and is primarily aimed for casual to intermediate anglers. You can't rely on this rod if you're into tournament fishing, and sticking to more expensive options from brands like Sage is a better idea.
Think of Echo Boost as the perfect entry level or mid tier system that will help you get the feel for fast action rods. It can serve as the ideal entry point, and you won't feel any strain on your budget when relying on Echo Boost. 
In the end, everything will boil down to the money that you're willing to spend in one way or the other. Most of the time, Echo boost is the perfect option and you will not have to try out anything else for years to come. 
However, keep in mind that if you're an expert and can't afford to stick with a mid tier rod, then now might be a good time to extend your budget.
Otherwise, you will just be complicating the situation for yourself without getting anything out in return.
How Does It Compare To Orvis Clearwater?
Everyone in the community is aware that Orvis is one of the best brands when you're sticking with the mid to low price range.
The Orvis Clearwater fly rod is the go-to when it comes to decent fishing, and the combo kit can even be bought within the 150-dollar price range. 
So, you will get decent performance while also sticking with a lower price point when comparing Orvis Clearwater with Echo Boost.
However, if you're strictly talking performance, then Echo Boost will take the lead with better rod action and casting accuracy.
Even though Orvis Clearwater is pretty easy to handle, anglers have said nothing but good things about the utility brought forward by Echo Boost. So, you should give both rods a try and test out their performance side to side. 
The chances are that the Echo Boost will better fit your hands if you're looking for a light and quick rod with a softer tip.
Moreover, the presentation and the finish on Echo boost are much superior to Orvis clearwater. For this reason, it is a smarter idea to go with Echo Boost if you're comfortable with the price point.
However, if you can't make the decision and want more details on how this rod will perform in your local water conditions, then ask the local experts.
They will know how to pick the perfect system for you and you will not have to struggle much on your end. 
All that you gotta do is to explain your budget, and they will list down all the possible options.
You might even find more rods that just arrived at the market and offer better performance when compared with the Echo Boost. So, be sure to have all this in mind when trying to find the right system.
The Takeaway
Anglers have only good things to say about the Echo Boost system when you're talking amazing performance on a price point.
You will be able to stick close to a small budget when relying on this rod, and the sample butt will further help limit tangling issues.
Even if you're not that experienced, it is not that hard to get complete control over the cast.
You will notice an immediate improvement in your accuracy and the quality of this rod will help you enjoy this decent performance for decades. 
As long as you store Echo Boost properly, it will last you for years. However, putting too much pressure on the rod and ignoring maintenance will always end towards hardware issues.
So, have that in mind if you're not sure about how to store the Echo Boost.
Lastly, if you're still confused even after going through all of these details then now might be time to get help from other experts.
You need to reach out to the local experts and have them help you figure out the right unit. That will save you from a fair bit of hassle in the long run.