Even though the majority of users believe Orvis to be a major player in the mid-tier fly rod market, options like Orvis Helios outperform even their most amazing units like Sage and Scott.
This brand is a one-stop for all your fishing accessories. From novice anglers to experts, thousands of users rely on this brand for their fishing trips.
So, even if you're just getting into fishing, trying out a few Orvis rods will help you better manage your fishing efficiency.
If you're not willing to spend money on premium options like Orvis Helios, then testing out some mid-range options like Orvis Trident TLS fly rod is not a bad idea.
This rod is pretty decent when it comes to comfortability, and the following review will give you more perspective.
Make sure that you go through the information provided below carefully as it should help you in getting a better idea of how the rod functions.
This should also help you in learning the different features of the rod as well as which ones of these might come in handy.
Orvis Trident TLS Fly Rod Review
Orvis Trident TLS fly rod is known in the community because of its versatility and loading ease. You can use this rod in a variety of situations without having to worry too much about the rod's action.
So, if you're looking for a rod with high-grade graphite and a decent taper, then going with Trident TLS is a good option for you.
It will bring all the casting benefits that you can expect in a mid-range fly rod, and many anglers have said good things about the smoothness of the Orvis Trident TLS Fly rod.
The only issue with this unit is its availability, as many owners have recently switched to newer models. So, there is a chance that you will have to rely on second-hand markets like eBay to secure a decent Trident TLS for your fishing setup.
Most of the time, there is no guarantee that you will get the unit in good shape. For this reason, more and more users are switching to the newer models launched by Orvis.
The pricing is in the middle range, and you can expect to pay around 350 dollars depending on the weight of the rod you choose. This is a pretty balanced unit and brings the perfect middle point between power and precision.
Even though you can't expect much on longer casting distances, this rod is still pretty great under 40 ft. So, as long as you're sticking within this range, Orvis Trident TLS might just be the right option for you.
There are thousands of anglers across the nation that prefer to go with Trident TLS for their fishing adventures.
However, when you look at the community forums, you will find that the owners grow out of the performance of this unit pretty quickly.
So, even though it offers a good starting point to the users, there is nothing exceptional about this rod that will keep you hooked for years.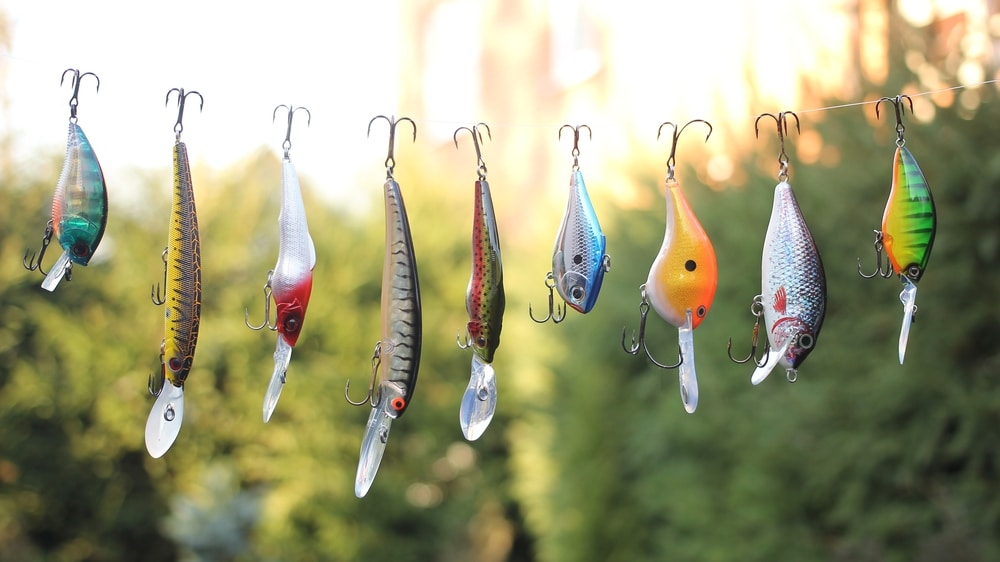 Overall, the Trident TLS fly rod is a robust unit that offers good power and is primarily known for its balance. You won't find better options when it comes to an entry-level unit.
However, you can't expect to stay on this rod for years, and there is a decent chance that you will outgrow this rod.
So, if you are thinking of changing the fishing conditions to saltwater while trying to catch heavier fish, then the Trident TLS variant is not for you.
Some people wonder why this rod is so difficult to find. When talking about this, you should note that there are several reasons why users might have trouble trying to find the rod.
The device came out back in 1995, during this time rods like these were quite difficult to find.
This is the main reason why the Trident TLS became so popular. However as newer rods started coming out, the Trident became less popular.
At the time, the features on this rod can be found in tons of other options that people can go for instead.
As mentioned above, finding a new Trident TLS nowadays is impossible which is why it is much better that you get a similar fly rod with the same features.
This should help you in getting a device that is not only durable but also has warranty services on it.
The warranty of the rod is another important factor as it determines the options you have in case of any problem. If the warranty has run out, then you can either get the rod repaired from some workshop or purchase a new one.
However, if you have a rod that still has a warranty on it then you can contact the support team. This allows people to get free discounts or even replacements for their rods which can be quite useful.
The team can also help you in fixing the issues by providing you with viable troubleshooting steps.
Keeping this in mind, make sure that you check the warranty status on your rod beforehand and also go through the guidelines. This will help you in determining if any other rods might suit you better instead of the Orvis Trident TLS.
How Does It Compare To Redington Vice?
If you're talking pure value, the Redington will take the lead when comparing this rod with Orvis Trident.
While the power or the smoothness of the Vice is not superior to the Trident TLS, you will save a ton of money with this option, and the performance brought forward by Redington is more than enough for most anglers.
So, you should test out a Redington Vice before spending money on the Trident. When purchasing entry-level units, your primary focus should be on saving money so that you can upgrade to a better stick in a few months.
However, the budget rods are not good, and you won't learn anything if you're only thinking of saving money. For this reason, you need to find a balance between price and performance for your entry-level unit.
That way, you can develop your fishing technique, and you will have a much better idea of what rod suits your fishing requirements. People need to understand that their skill plays a huge role in which rod will suit them best.
This is because your technique mostly determines how many fish will be caught. The bait is another important factor as it is used to attract different varieties.
The only thing your rod determines is how easily you can pull the fish from the body of water.
If the rod is not durable enough then it will break, making the chances of catching varieties.
On the other hand, if the rod is strong but you have no skill then there is still no chance of finding any fish. Keeping this information in mind can be essential as it should help you out later on.
Once you have these factors in mind, finding different varieties and then catching them should be a lot easier and simple.
Beginners should always start by finding fish that are easier to catch. This helps them in practicing enough so that they can start moving on to larger fish.