Garmin is one of the most well-known names in the industry of fish finders as well as one of the most well-known companies in the market for fishing equipment overall.
Garmin was first introduced to the market in 1989 under the name ProNav.
Since then, the company has completely transformed the way fishing technology is used.
Fish finders and other electronic equipment manufactured by Garmin may be purchased in approximately 40 different countries across the globe. 
Garmin technology is used by anglers who fish in ice, freshwater, and even saltwater environments.
We have covered some of the characteristics of the Garmin Panoptix and the Lowrance Active Target in this post, including the following:
Garmin Panoptix vs Lowrance Active Target:
| | | |
| --- | --- | --- |
| Specifics | Garmin Panoptix | Lowrance Active Target |
| Usage | Complex | Simple |
| Pricing | Slightly Expensive | Reasonable |
| Installation | Quick | Quick |
| Range | 200 ft | 200 ft |
| Frequency | 530 – 1100 kHz | 550 – 1100 kHz |
While we will never debate the fact that the popularity of the Garmin system is better when you're talking about the general sentiment, the Lowrance Active Target is simply superior in this case.
Both of these systems have been in the mix for years, and anglers often flock towards the Active Target unit.
You will get a better value here along with more features and a decent price point.
So, don't worry about spending more cash on the system, and Lowrance might be the one stop solution for your navigation needs. 
Everything included in this system is designed to make your life easier. You will get a ton of utility and all features will add to the quality of the fishing experience.
This system was designed with beginners in mind, but it can also be a robust option for experts. 
All the details and the illustrations can be increased or decreased according to your preferences.
So, whether you're new to fishing or looking for an amazing system to help you with the fishing routine, going with the Lowrance Active Target is the right idea. 
With the basics out of the way, the Garmin system will still prove to be pretty valid when compared with some other options on the market.
There are a ton of anglers that prefer the style and the presentation offered by the Garmin Panoptix.
Personal preferences play a role in determining the right fit for every angle.
So, everything will most of the time come down to how you wish to modify your setup. If you are not that sold on the Active Target, then there is no need to stick with it. 
Instead, you can work with the Lowrance Active target and this system will have you served with the ideal performance and consistent results.
Hopefully, you will not have to hold yourself back when it comes to figuring out the right pointers.
Garmin Panoptix
Near-real-time pictures and a variety of display unit choices make the Garmin Panoptix Livescope fish detector an ideal choice for anglers.
If you're looking to replace your current technology, the Garmin Livescope is one of the best options on the market. 
Garmin Livescope fishfinder technology is intended to provide a consistent flow of real-time scanning sonar pings for high-quality live imaging of fish in your favorite fishing spot.
Most recreational anglers aren't very interested in learning about the workings of live sonar. Fish finders that function and give clear, easy-to-understand images are all that matter to these anglers.
With Panoptix Livescope technology, you may get a real-time feed to your displays showing a complete view of fish movement while using a continuous sonar feed, such as that supplied by that technology. 
Several users have compared the display gadget to an underwater camera rather than a fish finder because of its continuous visual input.
Even while many other fish finders claim to provide real-time pictures, this is generally only true for a few seconds at most.
Using the Garmin Livescope transducer, you can see fish swimming in real time as if they were captured on camera.
The size of the school and the direction in which the fish are moving will all be visible to you. 
In addition, you'll be able to see underwater structures and dense cover areas where fish hide, as well as where your bait has dropped in the ocean. 
Fishermen who have a real-time view of exactly what fish are doing underwater may make the difference between a decent fishing trip and a terrific fishing trip when they capture that next trophy fish."
Depending on where you're fishing or what kind of fish you're after, the Garmin Livescope fish finder offers a number of different ways to see what you're seeing. 
With a complete sidescan view and sonar images, you will be able to see anything that is around your boat. Using a good side scanner when trolling in murky coastal waters will help you locate where fish could be lurking.
Still, the increased price point and the lack of sales will discourage some anglers when it comes to the purchase of this system.
So, when you're short on the cash side of things, going with the Garmin system might not be the best option. 
Everything will boil down to the investment side of things one way or another.
So, when you're confused just figure out your budget. Hopefully, you will not have to hassle as much when it comes to the purchase decision and it will be fairly easy.
Lowrance Active Target
Anglers using the Lowrance ActiveTarget Live Sonar can observe the underwater environment in three ways: forward, down, or scout. In a practical sense, this provides fishers with an advantage over the animals they hunt.
Active mapping is another real-time feature that gives you the ability to chart your contours by superimposing depth contours on top of your chart that is based on live sonar data.
People who fish in rivers and reefs that have not been surveyed will find this capability to be beneficial.
When compared to its predecessor, the active imaging 3-in-1 transducer allows anglers to see farther and with more clarity than ever before.
In addition, all imagery from Lowrance may now be seen on a single screen, including structure scan 3D, down-scan, and side-scan images. 
This gives anglers the ability to utilize two different chirp frequencies on the same screen, which adds a new layer of complexity to the activity of fishing.
In order to manage the real-time active imaging and live sight transducers that come with the new transducers, Lowrance has updated its central processing unit to one with two cores.
It renders an image that is fluid and responsive on the device without introducing any delay.
Any angler would benefit significantly from having the Lowrance ActiveTarget Live Sonar at their disposal.
There are high-performance processors, three different view options, and high-resolution live photographs of the activity of the fish and the bait included.
On a last note, you gotta ask the dealer or the local ventreas who have been fishing for years in the local waters.
The performance of every single unit will vary depending upon where you use it. So, if you can get some data on the performance of each of these units in your locality, that will be great. 
You will not only be able to make a more practical decision, but you might also save yourself from a bad purchase.
So, when you're stuck, just go with the opinion offered by the experts. You will thank yourself for this decision, and you can also test out the system maintained by these experts.
Hopefully, the hassle will be pretty limited when it comes to finding out the right system for your boat. So, be sure to have all that mind when you're stuck and are unable to figure out the right option for your boat.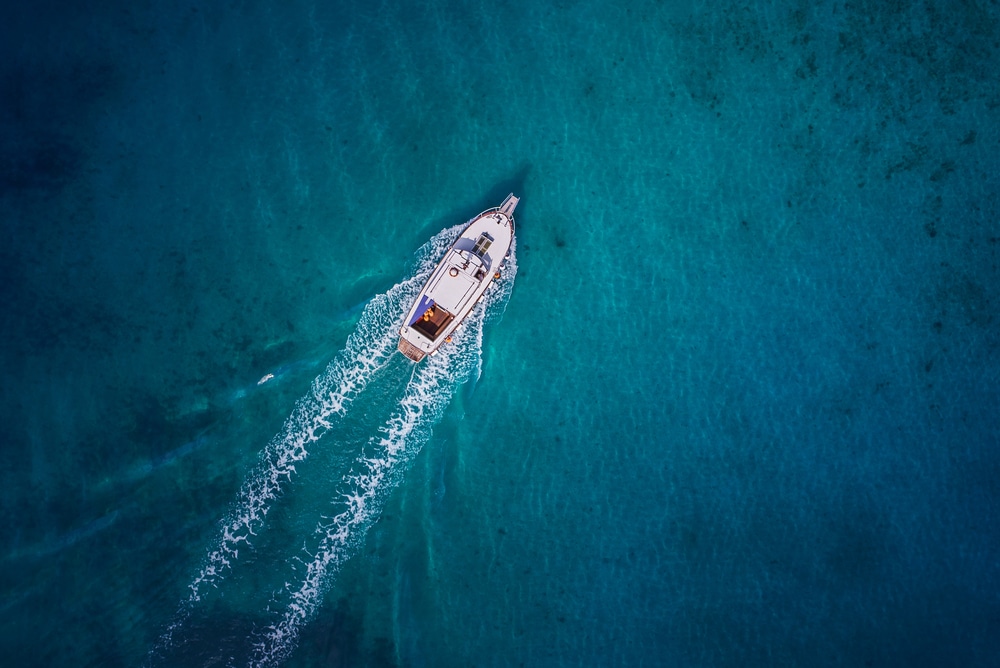 The Takeaway
Trying to find the right fit between the Lowrance Active Target and the Garmin Panoptix Livescope can be harsh. However, with the details listed above, you should be able to make a good enough decision.
You will not have to deal with any issues in the long run, and it will become easier for you. 
All that you gotta do is to check your budget and go with the unit that is cheaper. The differences will not matter that much if you're just a casual angler and need to improve your navigation system.
So, be sure to try out the system that is cheaper. 
The general sentiment on the market is heavily shifted towards the Lowrance system as it offers more value when sticking with a more reasonable price point.
So, it is not that rare to see anglers flocking around the Active Target system. 
However, price is not the only driving force behind the popularity of this brand. Instead, you will get much more out of this unit (including different angles and extreme utility).
Still, if you're confused, just ask the local anglers to help you out in figuring out the right system for your boat.