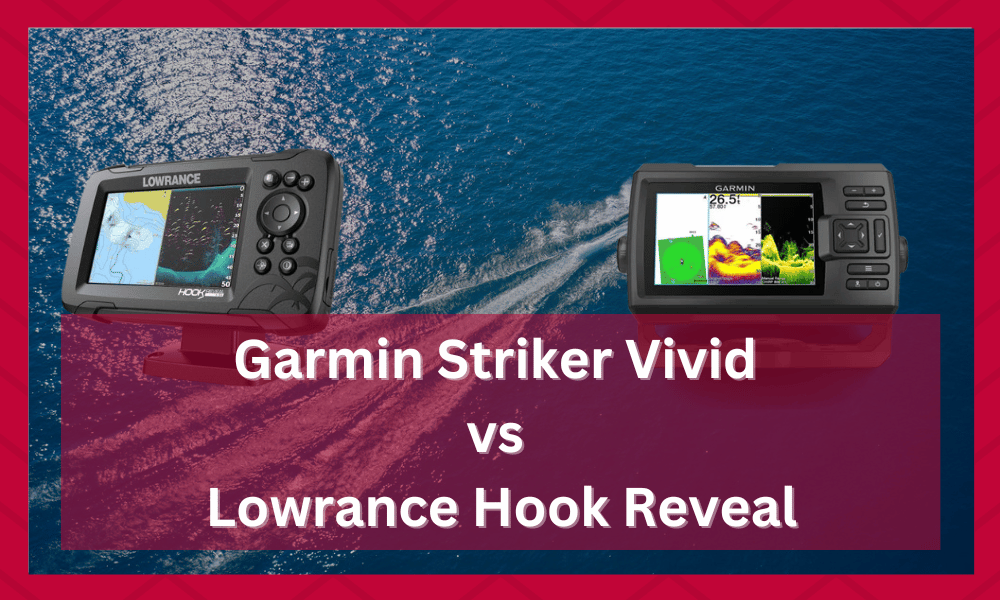 Choosing between Garmin and Lowrance can be somewhat confusing for beginners trying to get the bang for their buck.
While Garmin has been in the market for a longer period when it comes to innovative gadgets.
Lowrance units have been becoming quite popular because of their better pricing.
However, Garmin is still the best brand for top-tier sonar units and fish finders for different regions. The Garmin Striker Vivid vs Lowrance Hook Reveal both present a reasonable price tag to the customers.
Depending upon the integration requirements and the map plotting, both of these options can present a decent value to anglers.
The details mentioned here on both options should give you a clearer idea of their performance.
Going through the information carefully can be important as there are tons of small differences that people might overlook.
As long as you understand how the devices vary from each other, deciding on purchasing one of them should be a lot easier.
This not only helps people in getting equipment that will last them a long time but also ensures that they will feel comfortable when using the device.
| | | |
| --- | --- | --- |
| Fish Finder | Lowrance Hook Reveal | Garmin Striker Vivid |
| Wi-Fi Capabilities | No Wi-Fi Capabilities | Enabled By Default |
| GPS Configurations | Enabled By Default | Enabled By Default |
| MicroSD Card Support | No MicroSD Card Support | MicroSD Cards Up To 32 GB |
| Price Range | Cheaper In Comparison | Slightly Higher Price |
| Features On Device | Fewer Features | More Features |
| User Interface Accessibility | Complicated For Beginners | Easier To Understand |
Garmin Striker Vivid vs Lowrance Hook Reveal
Garmin Striker Vivid
Garmin is a famous brand that has been manufacturing fish finders are similar devices for a long time now.
The company has come up with tons of models that you can purchase. However, going through these carefully is essential.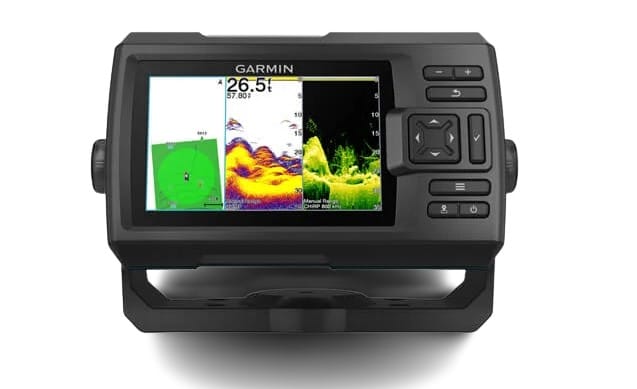 The main reason behind this is that the different models have varying features on them.
Even when looking at the Garmin Striker Vivid lineup, people should note that the device has several variants.
There might be many models that you can purchase from this line, but most users prefer to stick with a 7" minimum for a comprehensive user experience.
It will cost around the 400-dollar price range, and you can get the 4" for as little as 150 dollars.
So, you won't have to deal with that much of a price differential when comparing the Lowrance Hook Reveal with the Garmin Striker Vivid.
While that might be true, the price difference is not the only thing that has got people confused.
The better things about Garmin Striker Vivid are that this unit brings more robust color pallets to the anglers, and the interface is much easier to use.
It is not that difficult to easily differentiate between different spots on the screen, and anglers have a clear picture of the activity below the boat.
This makes it effortless for users to find good spots and maximize the catch rate from their existing setup.
People should still try to invest their time in learning how the device functions. This helps them better understand how they can increase their chances of finding fish.
It is advertised as a high-sensitivity GPS with quick inputs when it comes to managing routes and planning the fishing trip.
According to the majority of users in the market, it presents a better value to the anglers. The best thing here is that you can create and save maps with the click of a button.
Garmin Striker Vivid generally brings better build quality and features to the owners.
The dealer support and the accessibility options pull the market share towards this brand. These can be quite useful as the long list of features help people in staying relaxed even while they are fishing.
This is one of the main reasons why you will notice so many people going for the Garmin Striker Vivid.
Though the customer support service is another useful service as it can allow people to deal with their problems easily.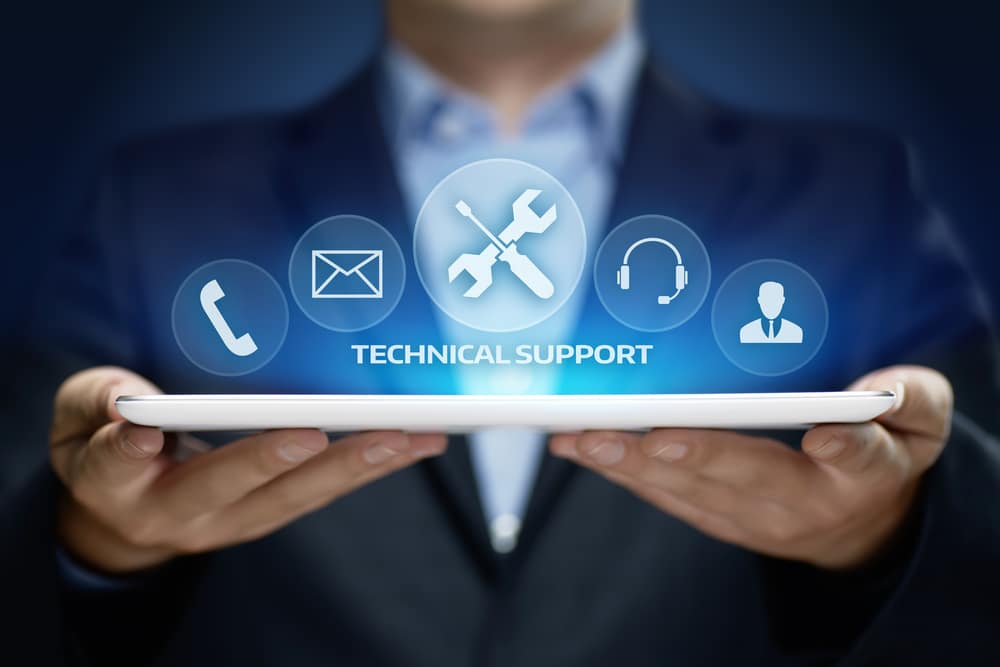 Whenever the Garmin Striker Vivid starts running into issues, people can contact the support team and ask them about the problem.
The team will then ask them to provide additional details about the issue so that they can first isolate it.
The step takes some time but ensures that the team is able to come up with a simple solution that can be used to fix the problem on your device.
You will even be provided with step-by-step instructions on how the solution can be used.
So, if you're trying to find a safer option that can help you save and share mapping data, going with Garmin Striker Vivid is the only viable option.
You won't find as many good reviews about the Lowrance Hook Reveal, and the owners have mentioned that the Garmin units outperform Lowrance Hook Reveal pretty easily.
Lowrance Hook Reveal
There is a wide range of models that can be purchased from this lineup.
While the standard versions of this lineup work with Genesis Live, owners have reported that the cheaper Hook Reveal X models don't support map plotting.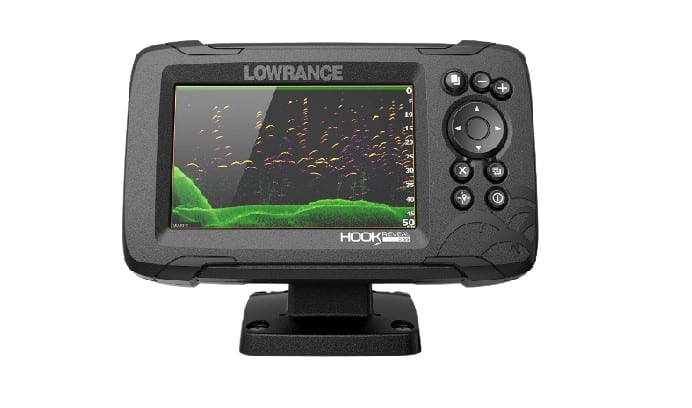 So, if you're interested in these options, make sure to go with the option that brings complete support for Genesis Live.
Otherwise, you will just be wasting your money. People who don't want to use the features from Genesis Live can purchase the cheaper models instead.
These can save you a lot of money while also ensuring that you can catch fish easily.
Though it is recommended that you save some money and get the expensive variants instead as the features from Genesis Live can be quite useful in the longer run.
The automated sonar settings on this unit do bring better configurations to the anglers.
However, when it comes to displaying quality and color pellets, it can't be compared with the performance of Garmin Striker Vivid.
Even though there are some models that are a bit superior in Down Scan imaging, this unit can't compete with the plotting performance of Garmin sonar.
When it comes to the basic design of the unit, some anglers did say that they preferred the finish on the Lowrance Hook Reveal variants.
Its buttons are quite responsive, and you won't have to deal with any false inputs while using Lowrance Hook Reveal.
On top of that, Lowrance advertises this lineup with double the coverage of traditional fish finders.
So, you'll enjoy more data on the screen because of the wider lens. This is a great feature that comes in handy when people are trying to search for varieties.
The wider lens ensures that you can find varieties that are trying to hide in small nooks, making it quite effective.
The lack of microSD card support and Wi-Fi capabilities can be a huge downside for tons of users, but these features might not be required by others.
Overall, Lowrance Hook Reveal units are known for their extensive list of features, but they lack performance when it comes to mapping, plotting, and sharing.
So, if you're not using any other dedicated GPS devices, going with the Lowrance Hook Reveal is not a good option.
On the other hand, if you're not too worried about the Genesis Live Support, then going with the Lowrance Hook Reveal X models will save you a lot of money.
Try to engage the dealer with a list of your requirements for better recommendations on the perfect model.
Both devices also offer warranty services that can be claimed in case of any major problems.
The great thing about the warranty is that your device can be repaired for free. The only thing people need to keep in mind is that their device should fall under the service guidelines.
As long as this happens, you can claim the warranty and get your fish finder repaired or even replaced with a new one in case of any problems.
Finally, keep in mind that both devices offer better performance than most of the other fish finders available.
The choice can also come down to your personal preferences and requirements so make sure that you go through them once before deciding.