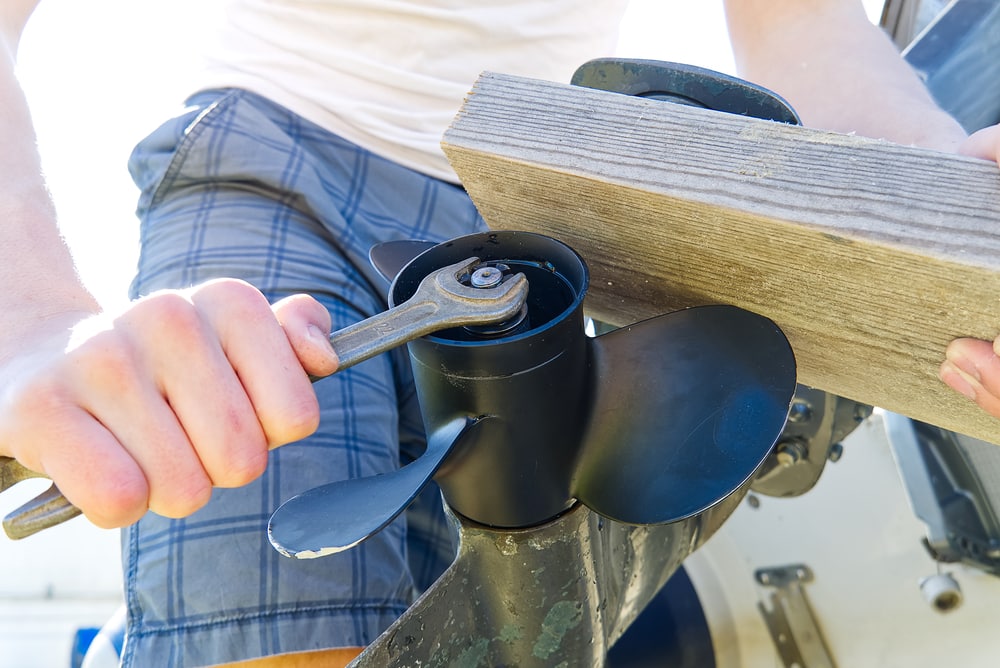 While buying fishing equipment, the top thing that you should be looking for is its durability. There are many brands that have flooded the market with relatively fragile and expensive fishing gear. So, if you want to avoid this problem and stay ahead of the curve, look for expert opinions and reviews online before making the purchase. Following this method will save you a ton of money, and you won't have to bother with buying new equipment every month. Many anglers have recently been asking about the Vortex vs the Vault Hubs. Both of these brands have been in the market for a long time. So, let's cover some aspects of both these brands to help you with a better understanding.
Comparing the Vortex vs the Vault Hubs
Vortex Hubs
Unlike most of the other hubs in the market, you don't have to worry about the maintenance frequency for Vortex hubs. This brand has come forward with a unique design that entraps the necessary lubricants, and you don't have to take down the hub every few months. Depending upon the type of usage, an average hub has to be cleaned and lubricated after every 10 to 12 months. However, with an extensive warranty and innovative system, Vortex hubs bring exceptional value to the customers.
The grease used in this hub further adds to the value by providing heat-tolerant lubrication to the hub. Aside from high levels of heat tolerance, this certified grease from Lucas Oil Products brings rust and corrosion protection. Depending upon the requirements, you can buy different variants of the vortex hubs. All these variants come with a different weight capacity that can be accommodated while using these hubs.
The best thing about this product is the customizable layering on top of the hub. Customers can either go for a standard coating or switch to GalvX advanced coating to protect the hub from extended exposure. With that said, the Vortex hub is one of the most reliable and durable hubs that you can install in the trailer assembly.
All in all, these hubs are quite easy to install, and you don't have to worry about going through extended procedures. Just follow the owner's manual or refer to online guides, and you will be done in no time. This product comes with a warranty of six years. So, if you run into any issues after buying the product, Vortex will have you covered with complete customer support.
Vault Hubs
As compared to the Vortex hubs, the Vault hubs are known for their exceptional performance. You won't find any hub on the market that can keep with the instant power and response provided by these hubs. Even though these hubs are not as durable as the Vortex hub, they will last you for several years before you have to think about buying a replacement. All in all, the customers are content with this product and recommend it to other anglers.
With that said, you will often notice some complaints about leaks and other issues with this hub. Luckily, all these issues can are solvable with a quick service session. So, if your Vault hub is not behaving as it should, try going to a mechanic. Have him take a look at the system. On the other hand, replacing different components on this hub is quite simple. With the proper guidance, it will take you less than an hour to troubleshoot the hub issue.
The design behind this hub is substantially different than the maintenance-free design introduced by Vortex hubs. So, you will have to take care of the proper maintenance requirements of the vehicle. That way, you can sustain the improved performance of the hub and don't worry about system issues. All in all, Vault hub brings tremendous value to the table and is perfect for individuals that want peak performance.
Both of these hubs bring different value propositions to the table. If you want a maintenance-free and durable hub, then Vortex should be your primary option. On the other hand, if you're looking for a hub that will improve the performance of your system, then Vault hub is the way to go. You can further refer to a local expert and take different opinions from anglers to make an informed decision.