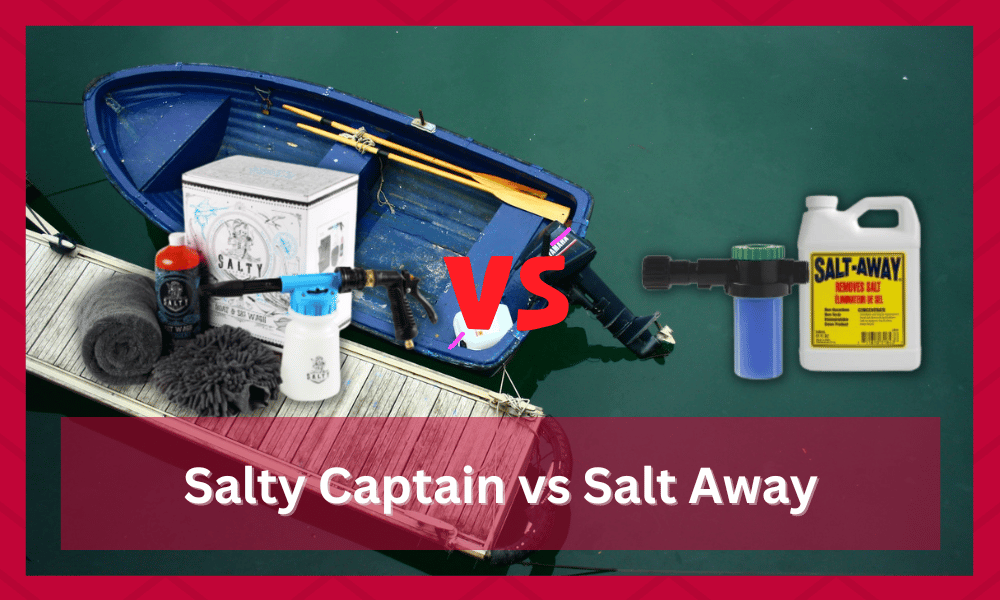 You have to go through a lot of maintenance products to keep your boat in perfect condition.
Removing the salt from your boat with solutions like Salt Away and Salty Captain helps keep the components working perfectly in the long run.
It might seem like a lot of expense in the beginning, but if you're looking to maintain the health of your boat over the long run, it is better to make this investment.
Not only will this prolong the life of your boat, but it will also ensure that you run into fewer problems.
With that said, many anglers have asked recently about the features of Salty Captain vs Salt Away. So, let's cover these products for a brief moment to help you with a better idea.
Going through the information provided below should help people in understanding several things.
They will have an easier time deciding which product will suit them best. Additionally, they will be able to understand which solution is better for their vehicle.
Salty Captain vs Salt Away: Safe Boat Engine Flushing
| | | |
| --- | --- | --- |
| Boat Salt Remover | Salty Captain | Salt Away |
| Environmentally Safe | Non-Toxic and Safe | Non-Toxic and Safe |
| Biodegradable Ingredients | Yes Biodegradable | Yes Biodegradable |
| Rusting and Corrosion | Prevents Corrosion and Rust | Prevents Corrosion and Rust |
| Shine On Boat | Gives Boat a Unique Shine | Shine Doesn't Last As Long |
| Price Range | Expensive In Comparison | Cheaper In Comparison |
Salty Captain
Salty Captain is a famous brand that is known for its washing accessories.
The company has come up with several products that can be used in different scenarios. You should note that some things should be kept in mind when using the solution.
The first thing people should do is go through the products from the brand. This helps them in understanding what the company offers. The features of these cleaners can vary greatly depending on which one you choose.
Hence, the best option that you have is to visit the official website of Salty Captain and go through all of its products.
Selecting any item should display its features and characteristics so that you can better understand it. This mostly allows people to purchase an effective cleaner.
As far as effectiveness is concerned, this product performs just as well as Salt Away. Along with removing all the salt from your boat and engine components, its unique components prevent corrosion over the long run.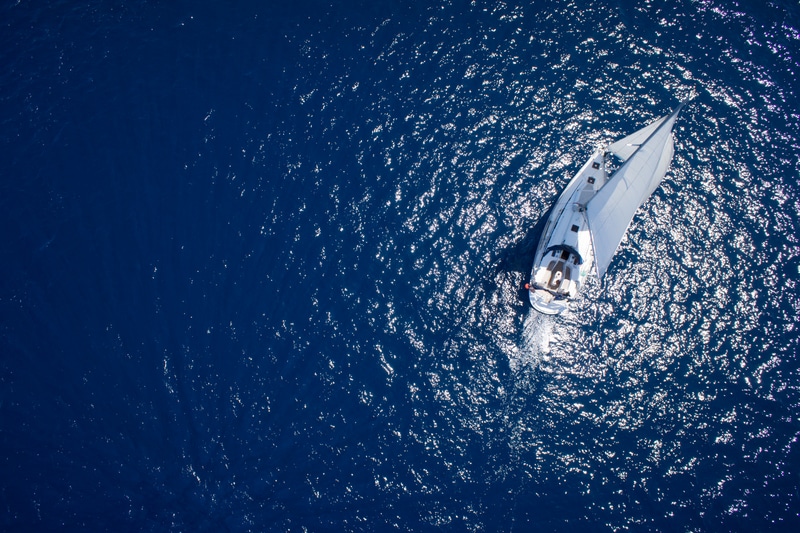 So, if you were struggling with managing the salt buildup on your boat, then you should practice the use of Salty Captain to wash away the salt.
As compared to Salt Away, it is quite easy to apply as long as you have the proper accessories available. It won't take you more than an hour to completely clean the boat after using this product.
To clean your boat with Salty Captain, just dilute the concentrated solution with an adequate amount of water and put the solution in the applicator.
Now, you just have to spray this soapy solution on your boat and let it sit for a while.
After a few minutes of application, you can easily remove the solution along with the rust by washing your boat. This product has made it effortless for anglers to keep their units in perfect shape.
Keep in mind that the amount of cleaner you are adding should be noted carefully. This varies greatly depending on the size of your boat so make sure that you pour it carefully.
The container should usually come with a chart that can be used for reference.
If you have the budget to accommodate this purchase, you will notice visible differences in the appearance as well as the performance of the system.
This is fairly cheaper when compared with most cleaners which is why people should not have much trouble deciding.
The price point and the chemical mix are quite similar when you compare Salty Captain with Salt Away.
Both of these products provide exceptional cleaning performance and keep your boat safe from corrosion. This results in the vehicle lasting a much longer time.
So, depending on the availability as well as the price point, you can easily decide which cleaning product you want to choose for your boat.
Moreover, the acidic levels are quite moderate in both options, and you won't have to worry about paint or engine issues.
Other than this, one of the major reasons why people are inclined toward salty captain cleaners is because they are biodegradable.
The solution is made from substances like coconut oil, plant ingredients, and other natural substances.
Considering this, people using the product won't have to worry about anything when washing it away.
There are no problems caused to the environment which easily makes this a great option to go for when washing boats.
Salt Away
Just like Salty Captain, this brand has been in the market for many years. Anglers from all over the globe rely on Salt Away or Salty Captain to keep their boats clean over the long run.
You are enabled with multiple options, and they have launched many effective products over the years.
So, you can't go wrong with either one of these options. The application of Salt Away is similar to Salty Captain.
However, you will have to spend a few bucks extra to get the applicator. The solution from Salt Away is far more diluted and doesn't bring the same soapy texture.
This is often liked by some and disliked by others which is why your personal preferences and choice can also play a huge role when trying to purchase a product like this.
Keeping that in mind can be useful as it helps in getting the best possible cleaner.
As long as you're following the instructions on the label, managing the pH shouldn't be a problem.
Using a concentrated solution of Salt Away for an extended period of time can cause some issues for the components.
So, it is best to wash away the product after it has been applied for a few minutes. This will help you perfectly maintain the outlook of your boat without any salt residue.
From beginners to experts, everyone relies on the use of these products to keep their boats in mint condition.
All in all, Salt Away and the Salty Captain both provide a viable solution for the anglers. The only difference between these two brands is the variety of products as well as the price point.
Depending upon where you live, the product point can vary with shipping included.
So, you are free to choose the option that is more affordable. That way, you can easily accommodate these products in your budget without having to pay extra.
The functionality and the effectiveness of both products are the same. Customers are delighted with the incredible performance that these products bring to their units.
So, you can't go wrong with either one of these products. The only thing you need to focus on is following the instructions correctly.
If you are still feeling confused, then it is best that you contact the support team for these brands.
This should help people in getting all the information required about the products. The support band can also provide people with step-by-step instructions.
This is useful if you are having trouble trying to apply the product or if there are any issues with it. As long as you understand this, using the solution should be a lot easier.
Finally, both companies also provide people with a warranty service that can be claimed in case of problems.
If you notice that the cleaner is not working, then simply contact the support team and notify them about the problem. They will look into it and then provide you with a viable solution that can be used.
In most cases, the faulty cleaner is replaced with a new one, free of cost.