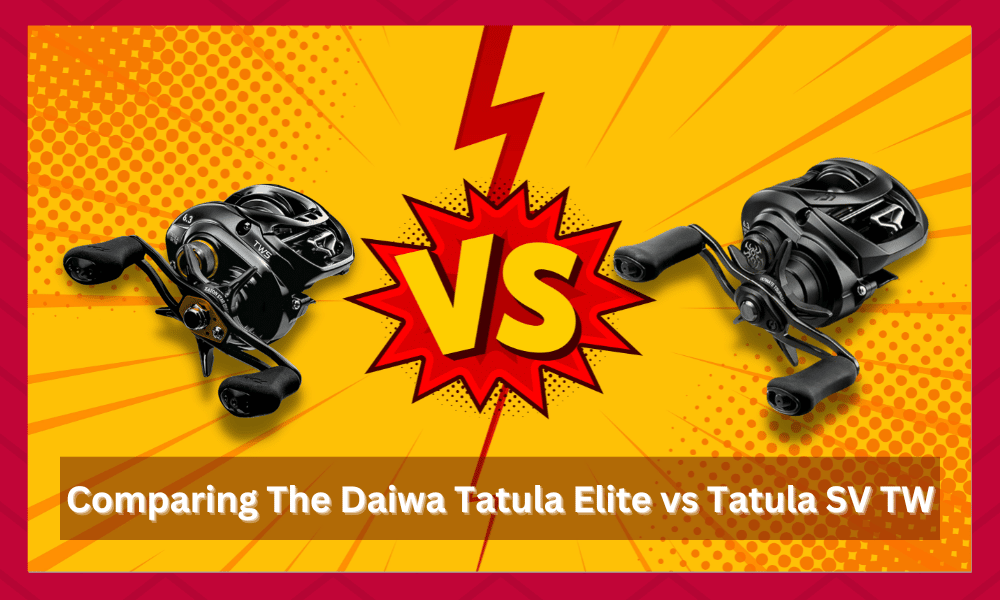 The quality of the spool on your fishing reel is one of the most important factors that you need to consider when buying a new unit.
Many users just focus on the line capacity and purchase units that bring poor spool quality.
These reels don't last for a very long time, and you'll be struggling with issues like fishing line driving into the spool. So, even if you're sticking with a limited budget, going with brands like Daiwa is a good choice.
The company has a huge lineup that you can choose from so make your decision carefully.
The Tatula variants from Daiwa, like Daiwa Tatula Elite and Tatula SV TW, are usually the go-to for many anglers. Both of these options are pretty great, and you can't go wrong with either one.
That's why we're sharing this Daiwa Tatula Elite vs Tatula SV TW comparison.
Both of these baitcasting reels are durable enough to last you a long time. Additionally, these have tons of similarities between them that might make people confused when trying to purchase one of them.
If you are having the same issue, then going through this article should help you out.
Comparing The Daiwa Tatula Elite vs Tatula SV TW
| | | |
| --- | --- | --- |
| Baitcasting Reels | Daiwa Tatula Elite | Daiwa Tatula SV |
| Hand Orientation Of Reel | Left-Hand Orientation | Ambidextrous Orientation |
| Material Of Fishing Reel | Aluminum Fishing Reel | Aluminum Fishing Reel |
| Fishing Technique Used By Reel | Baitcasting | Baitcasting |
| Weight Of Fishing Reel | 205 Grams | 226 Grams |
| Handle Material Of Reel | Aluminum Handles | Aluminum Handles |
Daiwa Tatula Elite
The majority of Daiwa Tatula models are pretty similar to each other and make use of similar frames and building materials.
However, minor differences in the construction and the spool configurations can impact the final performance of seasoned experts.
Aside from that, the price differences are also not that significant between the different variants, and you can stick with the same budget for all the Tatula models.
So, make sure to test out different options for yourself before making the final decision.
The major difference between the Daiwa Tatula Elite and the Daiwa Tatula SV TW will relate to the functionality of both devices.
The spool size and the line capacity brought forward by the Tatula Elite make it better for more demanding situations where you are planning on putting excessive weight on the reel.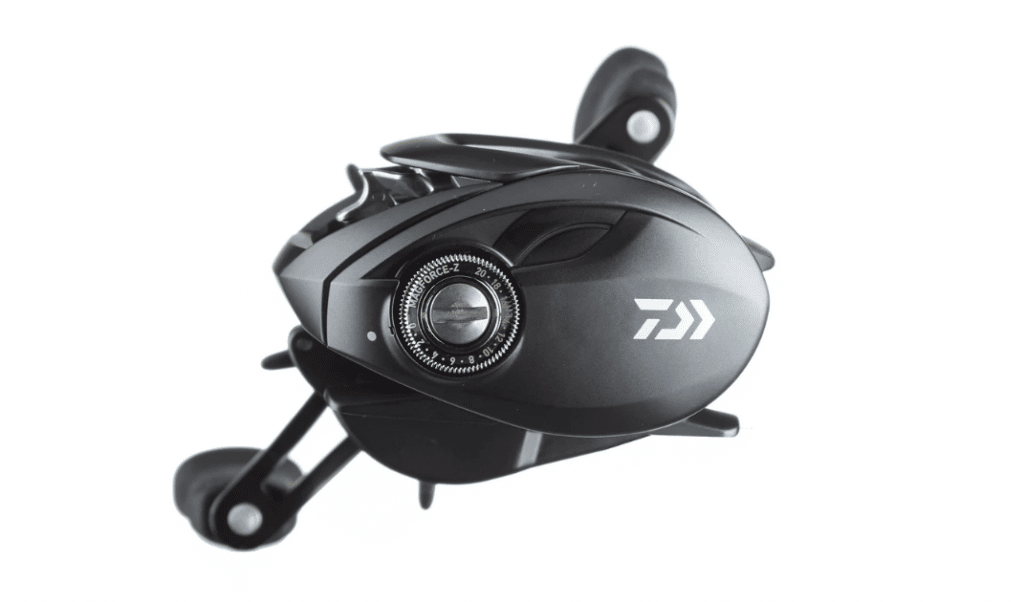 However, the Tatula Elite won't serve you well when you're sticking with the lighter baits.
Similarly, the SV TW variant will bring forward a limited spool capacity, but the SV spool will help with the casting smoothness for smaller baits.
The performance with the heavier setups is still acceptable with the SV TW, but it doesn't even come close to the performance from the Daiwa Tatula Elite.
So, keep that in mind and purchase the reel that matches your requirements. Overall, the Daiwa Elite is more robust and brings a slightly heavier structure to the anglers.
If you're planning on catching a trophy fish and don't prioritize comfortability as much, then going with the Elite is a better choice.
So, make sure to test out this reel from Daiwa if you're interested in using heavier baits and don't really want to waste your time with the Tatula SV TW.
Aside from this, people should also note that there are tons of features that the Daiwa Tatula Elite comes with.
The 90mm handle on the device is made from aluminum which gives it a lot more durability.
On top of this, the baitcasting reel is also equipped with Magforce Z and a T-Wing System that allow people to stay comfortable when trying to catch fish.
These can be amazing as you get to reel in large varieties without having to worry about your reel breaking. Though, another feature of the Tatula Elite that people don't know about is all the variants it comes with.
There are several options that you can select from.
When talking about these, you should note that it is usually recommended that you try going through all the options one by one. There are several left-hand orientations while there are also right-hand orientations available.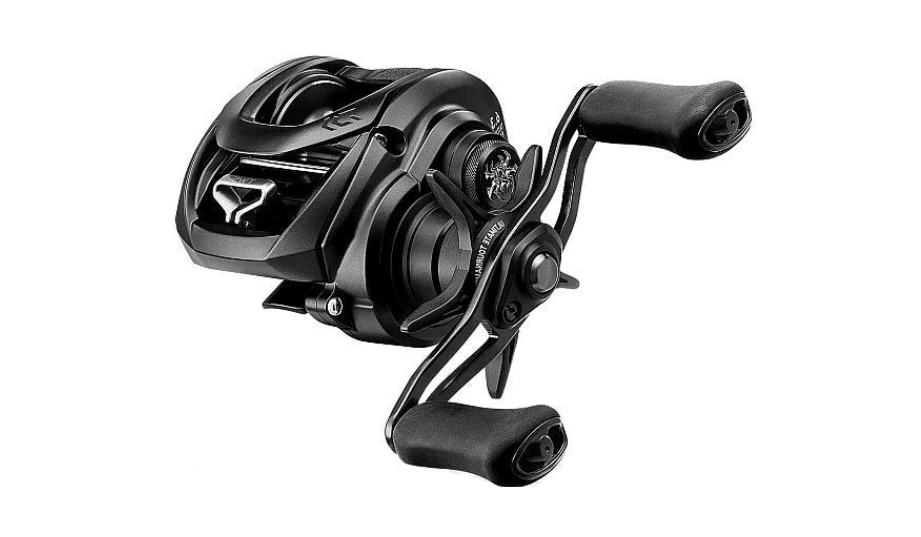 The gear ratio on these also varies from variant to variant.
This is why it is best that you go through these different options carefully. Your choice might greatly vary depending on your requirements, so it is best that you keep these in mind when making a choice.
Considering these factors should also allow you to purchase the best fishing reel.
Daiwa Tatula SV TW
The Daiwa Tatula SV TW features a great setup for anglers who prioritize comfortability above everything else and need a fishing reel that will serve them well with lighter baits.
While the spool capacity on this reel is not that exceptional, you will still enjoy great fishing efficiency with this reel from Daiwa.
So, if your fishing style matches this description, make sure to test out the Daiwa Tatula SV TW, and it will perfectly match your fishing requirements.
When you're using lighter baits, the accuracy and precision of SV TW are out of this world.
Even if you don't have much experience under your belt, the T-Wing system and the SV spool will aid you in managing the cast.
On the other hand, it won't serve you well when you're sticking with heavier baits when compared with the Tatula Elite. As far as the design and the build quality are concerned, both reels are one and the same.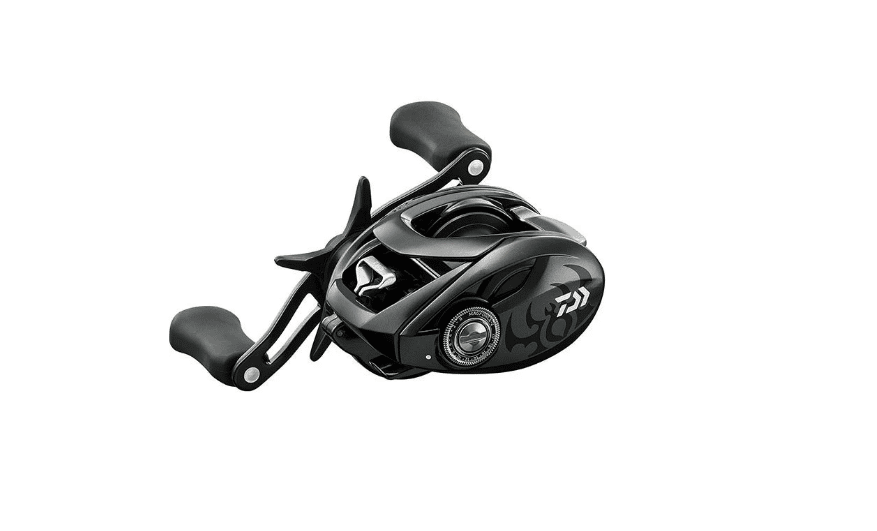 However, many anglers have pointed out that the build on the Elite seems to be more robust.
So, if you're looking for more durability and strength, then Daiwa Elite is the best option for you. It will perfectly fit your fishing requirements.
Overall, Daiwa Tatula SV TW is a great option and will serve you for decades when you're sticking with less demanding fishing conditions.
However, it can't compete with the strength and heavier structure of the Tatula Elite.
So, in the end, you just have to evaluate your fishing requirements and go with the reel that better matches your fishing requirements.
Otherwise, you will just be wasting your money on a unit that doesn't add any value to your fishing experience. With that being said, people might wonder where they can find the fishing reel to try it out.
In cases like these, it is recommended that you visit the official website for Daiwa.
This should have all the different models listed so that you can go through them. Selecting any specific model will provide you with all of its details as well as specifications.
If done properly, then you should be able to understand how the device works and what its features are.
You can then select the tab provided on the website to look for dealers nearby you. This is a great feature as it shows you the location of dealers that might have the fishing reel you are looking for.
People can then visit the dealer and try out the device for themselves.
This makes it much easier for users to make a decision and ensures that the baitcasting reel they purchase will last them a long time.
You can also contact the support team of Daiwa in case you still have any questions in mind regarding the products.
This should help you in getting all the answers required regarding these reels. The team can also help people in dealing with problems related to the reels.
This is mostly why tons of users contact the support team as they can get simple solutions for their issues.
The warranty service on the product allows people to get free replacements in case of any damages.
With that being said, most users going through the article above should be able to select one of these two models without any worries.