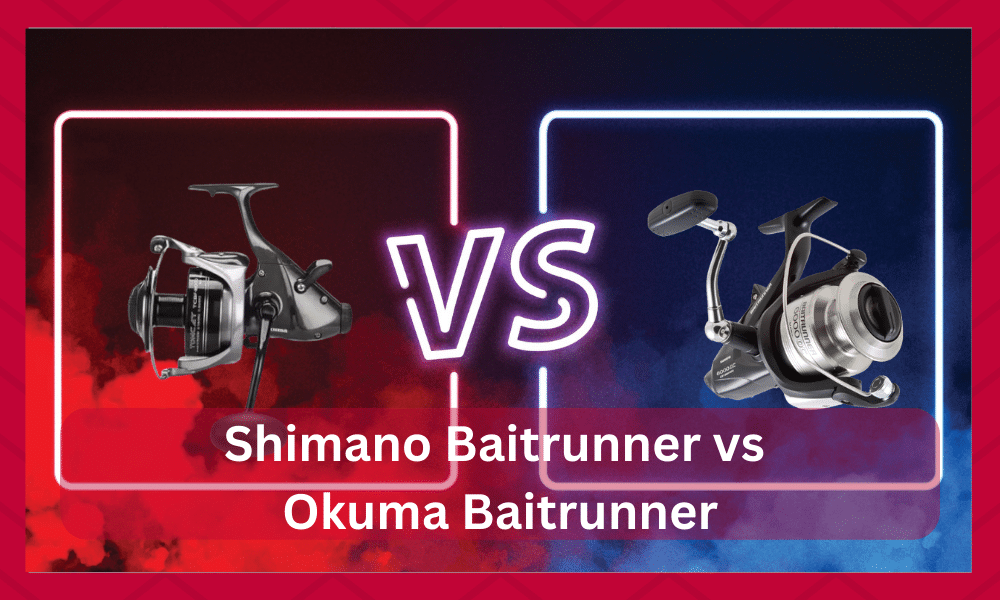 Among many brands in the market, Okuma and Shimano have become two of the most popular brands. Their wide range of fishing reels is available at all price points and offers a competitive solution to all anglers.
So, whether you're a beginner or a veteran angler, going with these brands is almost always a safe bet. You can't make a wrong decision with either one of these brands. So, just pick the reel that better matches your style.
Recently a few users have come forward with questions about Okuma Baitfeeder and the Shimano Baitrunner fishing reels. If you're also not familiar with these reels, then let's cover their aspects briefly.
Okuma Baitfeeder VS Shimano Baitrunner: Reel Comparison
| | | |
| --- | --- | --- |
| Specifics | Okuma Baitfeeder | Shimano Baitrunner |
| Durability | Robust | Moderate |
| Smoothness  | Decent | Exceptional |
| Retrieve Rate | 29 in. | 36 in. |
| Pricing | Affordable | Premium |
While both Okuma and Shimano have been in the market for years, you will still find many owners confused when it comes to the Okuma Baitfeeder and Shimano Baitrunner.
Both of these units have been in the market for years and there aren't many brands that can even come close to these units. 
The performance from these brands have been far more than exceptional and you will not feel the need to rely on anything else when you're just looking for a moderate setup.
Everything will boil down to how you're planning on spending the budget. 
In most situations you will find that the experts rely on Shimano Baitrunner, while most beginners will stick with the Okuma Baitfeeder.
The price point can be considered the main factor here and you can develop a foundation with Okuma Baitfeeder (without spending too much money). 
Yes, the sensitivity or the retrieve rate offered by Okuma Baitfeeder can't be compared with Shimano Baitrunner.
However, you will still get a robust build, a decent cast, and amazing smoothness. Moreover, you can always switch to better reels down the road.
On the other side of things, you will definitely feel a sting on your budget when sticking with the Baitrunner.
The performance offered by Shimano can't be compared to any other option on the market. So, have all this in mind when you can't figure out the ideal option for your budget. 
Nine times out of ten, Baitfeeder will fit the needs of most anglers. Whether you're just starting out or need something good to help you in casual fishing trips, going with the Okuma Baitfeeder is the right option.
As long as you're not into competitive fishing and need something decent to help you with better control, going with the Okuma Baitfeeder is the right option.
You will be perfectly sorted out and won't feel the need to switch to any other option down the road. 
However, if you can't seem to let go of any performance and need something exceptional to help you out, then going with the Shimano Baitrunner is the right idea.
Just figure out your requirements before going through with these options.
Okuma Baitfeeder Reels
Okuma Baitfeeder is mostly known for its durability. The strength of the bearing, as well as the overall structure of the reel, makes it easier for anglers to use this bait feeder reel for many years.
On top of that, the price point for these fishing reels is far more affordable when you compare them with Shimano Baitrunner reels.
The basic Baitfeeder and the Baitrunner mechanism bring in the same utility, and you can adjust the drag force by moving the dial on your fishing reel.
The responsiveness of the lever, as well as the smoothness, differentiates Okuma Baitfeeder from the Shimano Baitrunner. Many people have been using Okuma products for well over a decade and have nothing but good things to say about its functionality.
Depending upon the model you're buying, it is quite easy to get your hands on an Okuma Baitfeeder within a hundred bucks. So, if you're working on a limited budget, this brand is the better choice for you.
Even though these reels have a lower price point when compared with the similar Shimano model, they still bring a ton of utility to the anglers.
People don't have to concern themselves with buying new reels after a few months of use, and Okuma ensures all clients with premium quality and up-to-date features.
So, if you are looking for a safe option to develop your trophy setup, it might be a better choice to stick with this brand.
All in all, Okuma Baitfeeder reels bring in exceptional utility to the anglers. Experts have mentioned that it can easily handle enormous fish without much extra effort. 
These reels are just perfect for beginners and come in a variety of different sizes. To make an educated purchase decision, make sure to reach out to local experts.
They will guide you better when it comes to finding the perfect reel.
The performance of different reels can vary depending upon the baits that you're using, the fish you're trying to catch, and the basic water conditions.
So, it is not that bad of an idea to get help from the veterans that know all about your local water conditions. 
Half the work is defining the requirements and the foundation. So, instead of focusing on the basic differences in these reels, you should consider how these differences will help you adapt to the local fishing conditions.
Shimano Baitrunner Reels
As compared to the Okuma Baitfeeder, Shimano Baitrunner doesn't hold as much popularity among experts.
Even though it is one of the most exceptional fishing reels brands in the market, many people have shown their dissatisfaction with the Shimano reels.
The leading issue that most people have to deal with is the fragility of the frame.
The material used in the frame is softer and can easily be scratched or dented. So, if your usage is rough, then Shimano Baitrunner is not such a good option for your fishing setup.
On top of that, you will have to pay significantly more money for a similar model while purchasing Shimano Baitrunner. If you want better value, then going with Okuma is always the better option.
With that said, when you compare these reels with some of the other brands like Daiwa, Shimano brings a decent performance.
So, depending upon the availability of these fishing reels and the price point that you have to pay, it will be easier for you to make an educated decision.
The basic functionality of the Baitrunner in Shimano reels is identical to the Baitfeeder mechanism.
The only difference is in the name, and both Baitrunner and Baitfeeder allow the fish to drag away the bait freely. 
So, there are no differences as far as the basic functionality of these fishing reels is concerned. The only thing that you need to look towards is the durability and the smoothness of the fishing reel.
It is true that the market sentiment is tilted towards the Okuma reels but to get a better idea, you should demo both Shimano and Okuma fishing reels for yourself.
It is possible that the Shimano fishing reels will suit your fishing style far better than the Okuma fishing reels.
Everything will boil down to personal preferences in one way or the other. The best thing that you can do is to reach out to the local anglers that are running the same reels, and ask them to let you test out their setups.
They will be pretty willing to help you out, and you won't have to worry about getting stuck with a sub par system. Similarly, you can ask the Okuma or Shimano dealer to help you out.
The dealer will be willing to make your life easier, and you won't remain stuck in these issues. 
There is no need to go through all of these details on your end alone when you can get help from the robust customer support channels maintained by Shimano and Okuma.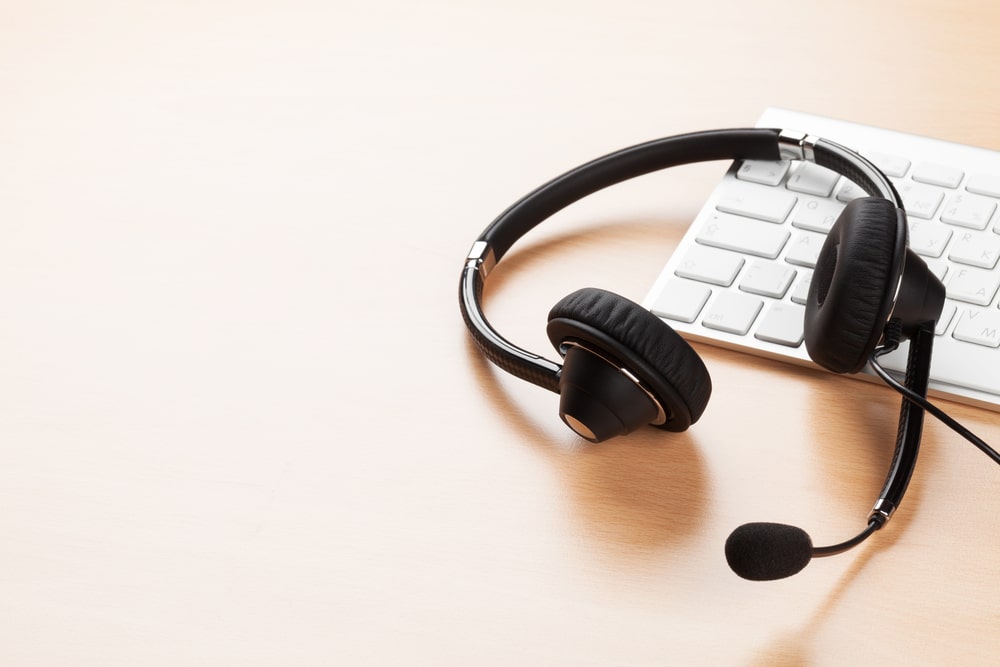 So, just keep them involved and you will save yourself from a bad purchase.
The Takeaway
Figuring out the right reel between the Okuma Baitfeeder and Shimano Baitrunner can be a hard task.
Try thinking of Shimano Baitrunner as an exceptional system that will outperform all other systems on the market. It will be beyond exceptional.
The only downside to owning the Shimano Baitrunner is that the price point is too much.
You will not be able to stick close to a strict budget when relying on this option and you will have to rely on the Okuma Baitfeeder instead. 
This brand will have you sorted out in most conditions and it is not that rare to see veterans and experts relying on Okuma.
As long as you're confident in your skills as an angler, going with the Okuma system is the right option. 
Lastly, if you can't seem to decide for yourself, just ask an expert. Reach out to the local experts and they will help you find the perfect system.
Getting access to first hand knowledge is great and you'll know for sure whether or not these systems match your fishing conditions.