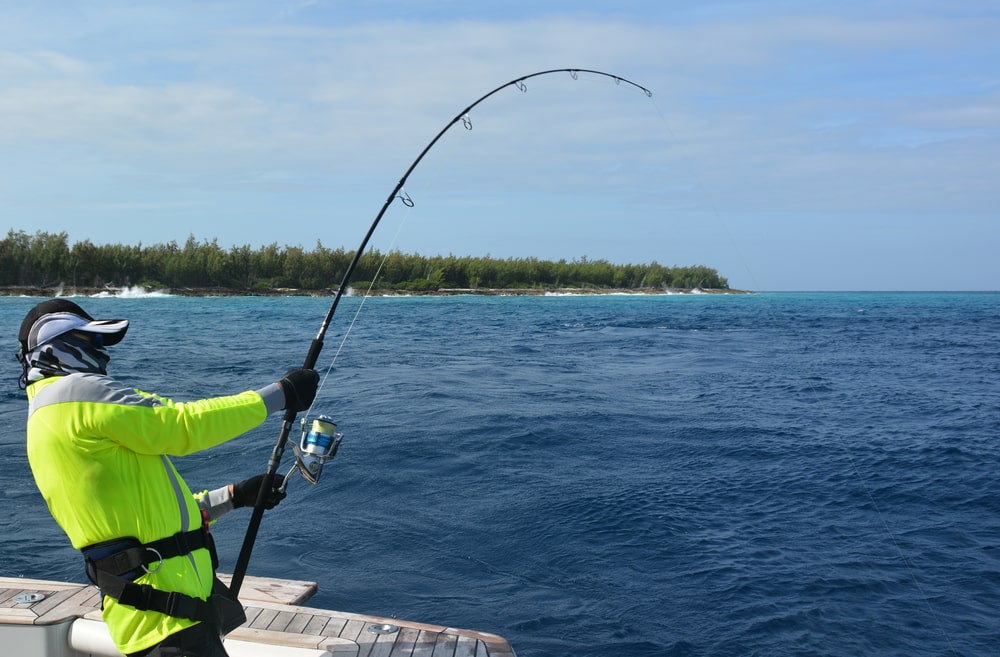 Brands like Shimano and Daiwa have been serving clients for decades when it comes to quality fishing reels. From a phenomenal drag system to the newest features, both of these brands bring a variety of fishing reel options to the users. So, if you're looking for a safe purchase and don't mind spending a few extra dollars, then Shimano and Daiwa will serve you perfectly. With that said, a lot of users have recently been asking about Okuma vs Daiwa fishing reels. So, if you don't know which fishing reel brand you should choose for your setup, then the information here would help you with a better perspective.
Okuma vs Daiwa Fishing Reels Comparison
Okuma Fishing Reels
The best thing about this brand is the price point. You will notice that beginner anglers usually start out with Okuma units as they are trying to discover their styles and find a better fit for their fishing setup. So, if you're also new to fishing and don't want to spend hundreds of dollars just to experiment with different fishing reels, then it is good to start out with Okuma units. They will serve you perfectly as you set aside enough budget for premium brands.
In terms of value, Okuma takes the lead. Even though Daiwa is also considered as a brand that charges reasonable prices to the customers, it still can't match with the affordability of Okuma fishing reels. There are many great Okuma reels that fall within the 100-to-150-dollar price range, and you will notice that many anglers are satisfied with its fishing results.
With that said, it still can't match the phenomenal build quality and smoothness of the Daiwa fishing reel. In terms of pure performance and functionality, Daiwa will always serve the customers with better performance, and it is one of the most preferred fishing reels for experts. So, if you're looking for quality, then going with Daiwa is the better option for you.
All in all, Okuma is a great option for users that are looking for the best value on the money spent. No angler can deny that Okuma is one of the most preferred brands in terms of affordability. So, you just need to evaluate your budget and make the final purchase decision accordingly. To get a better understanding of Okuma units, it is also a good option to test out Okuma units owned by other anglers.
Daiwa Fishing Reels
While Daiwa is considered an affordable option for users looking to purchase from a premium brand, it is far more expensive than Okuma fishing accessories. On average, a Daiwa fishing reel will cost you several times as much as an Okuma fishing reel. However, with this increase in price, you'll notice a substantial boost in the performance of the drag system and fishing efficiency. The Daiwa fishing reels will outperform Okuma on a consistent basis, and you won't ever get the same performance out of an Okuma unit.
Even though you won't get the same performance out of an Okuma unit, you'll get ecstasy for what you paid for. The pricing of the Okuma fishing reel will perfectly match the price point. Usually, people are more than happy with their purchase of Okuma units. So, while you can't expect the same performance from these units, they are pretty good when it comes to providing value to the customers.
With that said, Daiwa has been the top option for anglers. Especially for those that are not too concerned about the pierce point and just want a phenomenal fishing reel for their setup. If you're in a similar situation and don't mind expanding the budget, then sticking with Daiwa is the only viable option for you. On the other hand, if you're new to fishing and need a stable unit to start with, then Okuma is a better option.
All in all, Daiwa is the superior option when it comes to quality, durability, and fishing performance. The only downside here is that you will have to pay significantly more money to get this unit for your fishing setup. So, it will all boil down to your budget. If you have a generous budget, then there is no harm in choosing Daiwa over Okuma. Otherwise, Okuma will serve you perfectly within a minimal budget.