Getting the momentum just right on light lures is necessary to get the desired accuracy during casts. If you have a rigid system, it is next to impossible to get the lure to the right spot.
It is pretty common to see anglers struggle with maintaining a consistent casting distance due to the lighter weight of their lures. So, you need just the right rod and reel setup to get the bait to the desired spot.
Many anglers struggle to find the best Baitcaster for light lures. While personal preferences play a huge role in the final purchase decision, you will find some great options from Daiwa and Shimano.
So, let's list some of the best Baitcaster for light lures available on the market.
While some of these Baitcaster might look similar at first, you should note that there are tons of differences between them.
This might confuse people at first which is why it is essential that you go through the article carefully.
The process should help out most users in understanding how the Baitcaster vary from each other and what the features on them are. You can then consider your requirements to find an option that best suits your usage.
This should allow you to get a device that lasts you a long time.
8 Best Baitcaster For Light Lures
Shimano Aldebaran 
If you're looking for the best Baitcasters, then Shimano will always be the first name on your list. It brings a solid magnesium frame with an elegant design.
The best thing about this Baitcaster for light lures is that you can precisely set the drag system to match the requirements of the bait.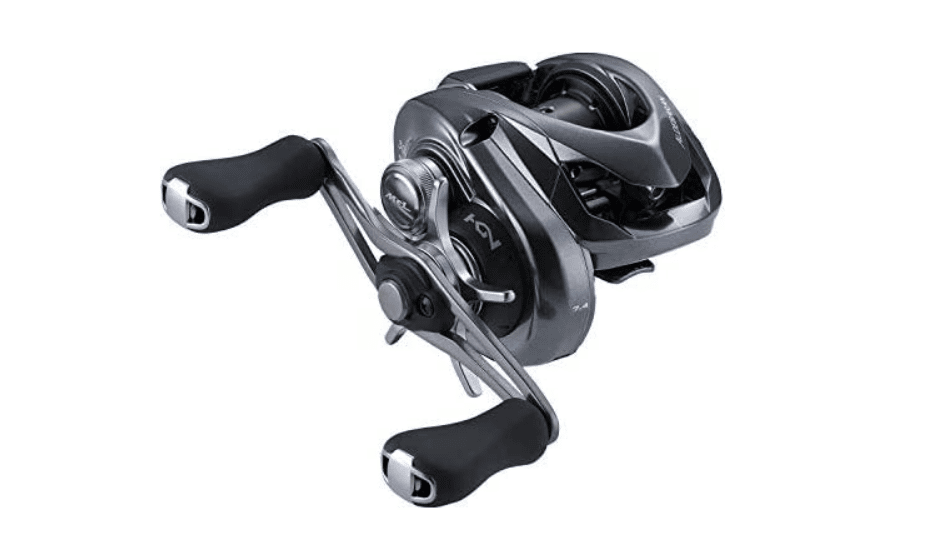 Moreover, its extensive focus on build quality by Shimano provides anglers with an extremely durable setup that works perfectly during extended fights.
Daiwa Steez CT
Similar to the Aldebaran model from Shimano, you will get the same magnesium frame with Daiwa Steez CT.
This Baitcaster for light lures is known for its perfect braking force that allows anglers to cast the bait at longer distances.
Moreover, the use of stainless steel ball bearings resists corrosion and brings an amazing setup to the owners.
So, if you're not that thrilled with the price point of Shimano Aldebaran, there is no harm in testing out this amazing fishing reel from Daiwa .
Piscifun Phantom
The Piscifun Phantom might not be an established name in the market, but this model has amazed many anglers over the years.
The 7:1 gear ratio and the dual braking system brought forward by this Baitcaster for light lures make it one of the most viable options in the community.
However, you will be sacrificing a bit on the durability as this model weighs less than 5.8 ounces. So, keep that in mind if you're trying to catch larger fish while sticking with the same light setup.
Daiwa Tatula
The Tatula lineup from Daiwa brings a ton of lightweight models that are just perfect for lighter lures.
The inclusion of the T-Wing system and the improved aluminum frame might make the reel a bit heavier when compared with other options mentioned here, but you won't have any issues managing the casting efficiency of the lure.
So, make sure to test out some of the lighter models from the Daiwa Tatula lineup if you're looking for a more robust setup. You won't be disappointed by the durability or the build quality of this option.
Shimano Curado
Shimano Curado is arguably the most famous unit that you will find in this list for the best Baitcaster. It is not as light as the Shimano Aldebaran model, but you will get a much better drag system and build quality with this reel .
It will fit right into your system if you're planning on catching large fish this season.
So, consider Shimano Curado as a versatile Baitcaster that can perform well in demanding situations while also providing a good foundation for lighter lures.
Shimano Metanium
If you like the layout of Shimano Aldebaran, but need a beefier unit to better manage the durability of your fishing system, then Shimano Metanium is the best pick for you.
You will find more weight in this reel, but it is the perfect substitute for the Shimano Aldebaran.
So, if you were not that sold on the build of Shimano Aldebaran but still need a solid magnesium frame from Shimano, then Metanium is the perfect option here.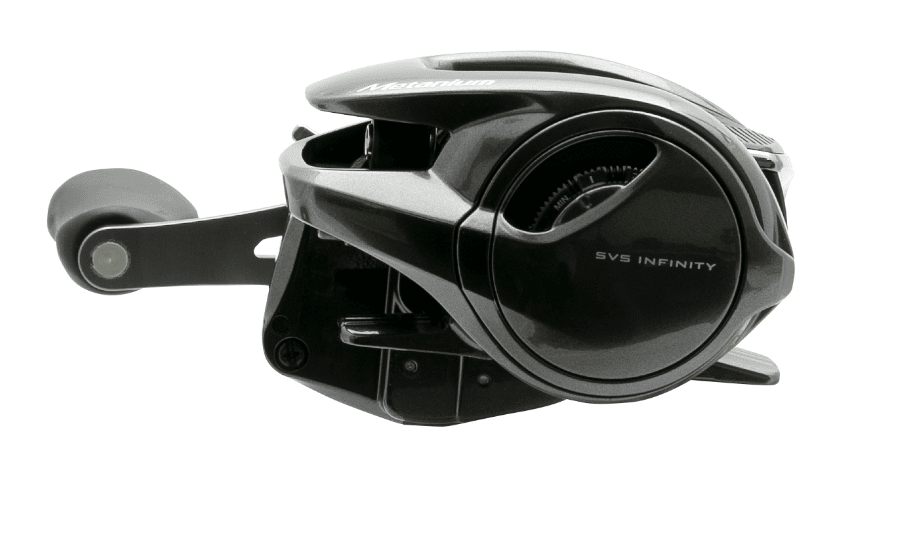 All of these Baitcaster options are best for light lures, but you need to also give attention to the rod you're using in the system.
Even if the fishing reel is perfect for a light lure, you need to generate momentum through the rod. So, try to pick a compatible unit that performs well with light reels.
Abu Garcia Revo MG Xtreme
Revo is another famous Baitcaster that most people might have already come across.
While this is popular for its high-quality construction and durability, the main reason people avoid the device is because of its high price. This can be a lot for most beginners.
However, if you are someone who has a high budget then going for this Baitcaster might be a great option. You should note that the materials used when making the device ensure that it gets little to no corrosion.
This ensures that the Baitcaster will easily last you a much longer time.
On top of this, the extremely light weight of the Baitcaster paired up with its 11 bearings system delivers immaculate performance while fishing.
Keep in mind that the device is best for lighter lures and it will only perform well when trying to catch smaller fish.
Shimano SLX MGL 70
Shimano SLX MGL 70 is another famous Baitcaster that can be used when equipping a light lure. You should note that the best thing about this reel is its pricing.
People can get exceptional value when purchasing this Baitcaster as it will easily outperform most similar devices.
Though, you should note that the low bearing count on the Baitcaster might be a problem for some users. On top of this, the peak operational longevity of the device is not as good when compared with other models from Shimano.
Getting back to the features of this device, the performance and quality are easily among the top choices available in this price range.
People might have noticed that most of the recommendations on this list are from Shimano and Daiwa.
This is mainly because of the fact that both of these brands deliver great choices when using lighter lures.
The companies have tons of other options available as well which is why it is recommended that you check out their official website once.
This should help you in understanding the different features of these reels and ensuring that you find one that will last you a long time without having to worry about running into issues.
If you are still confused or have some questions in mind regarding these Baitcasters then contact the support team for these brands.
The team should be able to provide you with all the answers required and they will also help you out with making a decision.