With tons of brands in the market, it has become quite challenging for anglers to find the perfect products for their boat.
It is true that some brands bring exceptional quality to the customers, but the price tags on most premium-tier equipment can cross thousands of dollars.
So, it is quite important for anglers to find good-value products if they wish to remain within budget.
With that said, Lowrance and Raymarine have been in the market for a long time. Both of these brands bring a wide variety to customers making it easier to choose between different alternatives.
Let's cover a few aspects of Lowrance and Raymarine to help you with a better understanding.
Lowrance vs Raymarine: Sonar Marine Electronics Display Comparison
| | | |
| --- | --- | --- |
|  Features | Lowrance Electronics | Raymarine Electronics |
| CHIRP power | Relatively less | Robust- 4kW |
| User friendly | Less | More |
| Warranty | 1-2 years | 2 years |
| Screen Display | Better | Good |
| Price | Reasonable | Expensive |
 Lowrance Marine Electronics
Lowrance units have been in the market for a long period of time. This brand is more popular among anglers because of the wide variety of options it brings to the table.
As compared to Raymarine, Lowrance enables users with more compatibility options for their boats.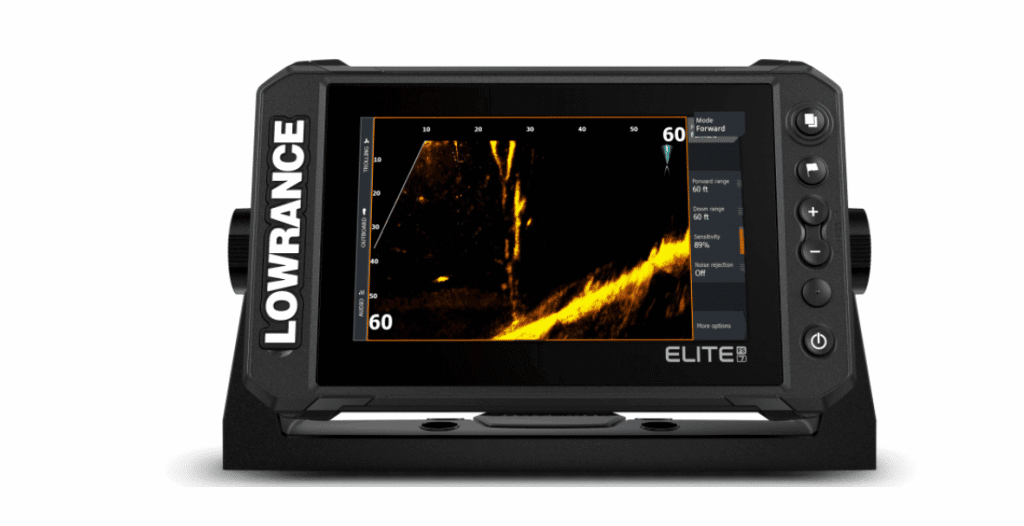 So, if you're looking for a safer option, it is mostly better to choose Lowrance over Raymarine products.
With that said, the only issue that some users have pointed out is that Lowrance products are somewhat complex to use.
On the other hand, customers are quite happy with the simple layout and the configurations on the Raymarine units. With that said, the Lowrance products are considered a far better option when it comes to quality and consistent results.
From casual anglers to competitive individuals, Lowrance covers all the fishing requirements of the customers.
So, depending upon the budget you're willing to spend, it is always a good idea to choose Lowrance over Raymarine products.
The innovative units by Lowrance are less expensive, but yet at least customers don't have to worry about compatibility and quality issues. The only area where Raymarine units outperform Lowrance is user-friendliness.
Other than that, the Lowrance units provide better quality images and also more coverage to the anglers.
All in all, Lowrance is always the better option to go for between Raymarine and Lowrance. So, if you're stuck between these two brands, just go with the Lowrance unit, and it would bring a ton of convenience to your boat.
Moreover, the warranty, as well as the dealer experience, is far better with this brand.
Raymarine Marine Electronics
Even though this brand doesn't bring as much utility when compared with Lowrance, Raymarine can help you substantially improve the efficiency of your fishing trip if you don't own a sonar unit.
This brand is better suited for smaller boats and relatively stable water conditions.
Raymarine products are far easier to set up, and you won't have to rely on external help to manage the installation of this unit. So, if you're a casual angler who is just looking for a stable sonar unit to find more fish, then it is a viable option.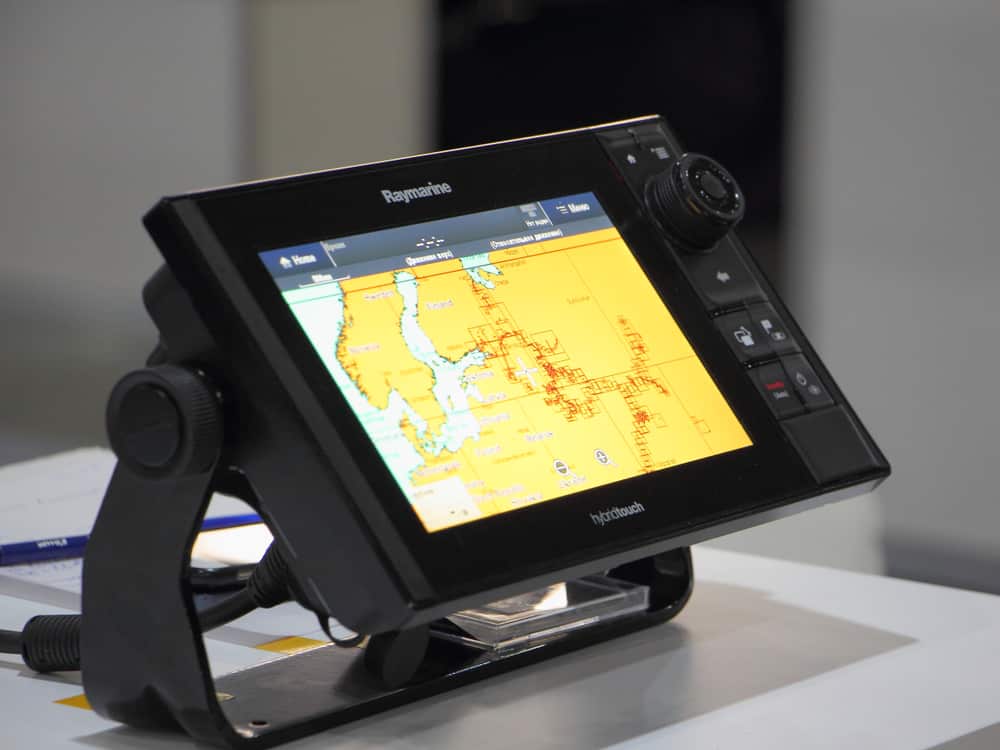 As long as you're not competing on a serious level, it shouldn't be an issue to choose Raymarine over Lowrance when you're saving a lot of money.
The basic functionality of both units is quite similar. It is true that Lowrance can outperform Raymarine in some situations, but the difference is not substantial enough to have an impact on a casual fishing trip.
So, if you're not planning on participating in a tournament, it might be better to choose the cheaper option between Raymarine and the Lowrance units
Raymarine brings support for many of the latest features that you can expect in a top-range unit. When compared with other alternatives besides Lowrance, it brings many innovative features.
So, you don't have to worry about missing out on anything. All in all, this brand is a solid option to choose if you're looking for an easy-to-use unit for your boat.
It will provide you with many benefits as you develop your preferences as an experienced angler.
Raymarine vs Lowrance – Which has better Sonar Technology?
Sonar technology or sound navigation is a technology that uses sound energy to find various objects and their relative distance underwater.
With the advancement in tech, this sonar technology virtually serves as one's eyes allowing us to catch sight of what is underwater and how far it is from us.
Sonar navigation works by detecting the sound impulses caused by nearby objects, which the sonar picks and eventually measures the object's distance.
Active sonar, on the other hand, emits sound impulses that are reflected when hit by objects. Through this echo, it then measures the distance between the objects.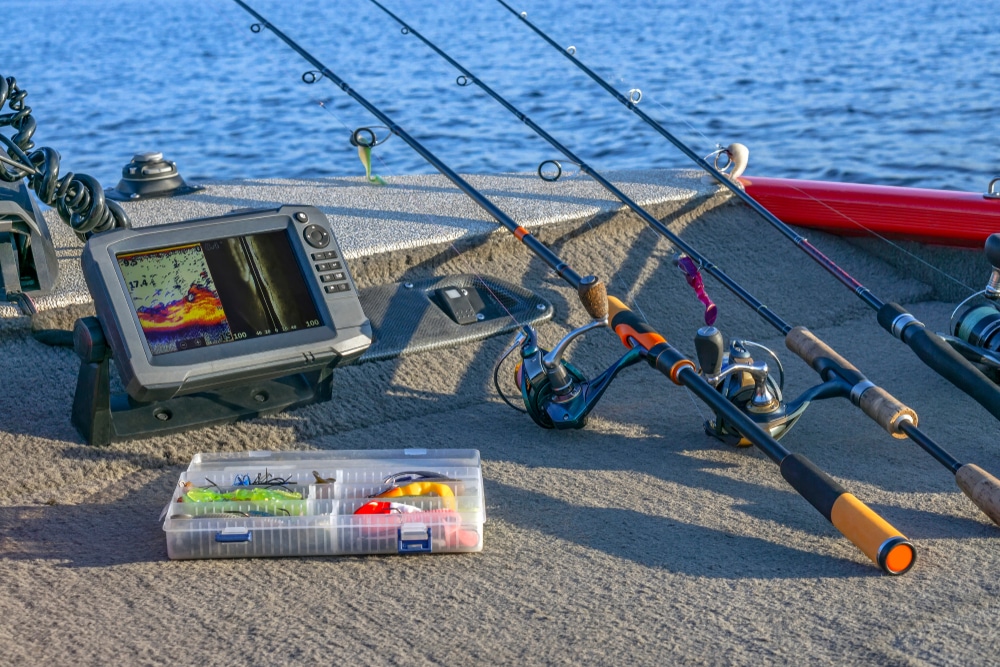 Returning to our comparison, the Raymarine and Lowrance Marine sonar Electronics use active sonar for navigation, specifically called CHIRP.
CHIRP makes it relatively easier for anglers to see objects and water under them clearly.
The inbuilt power of the CHIRP determines how clear and visible a picture the electronic make; hence the more power the CHIRP possesses, the clearer pictures it will make and will also enhance targets.
While you compare the two, you will see Raymarine's few models; CHIRP takes the lead in this technology.
With its 2 separate sonar channels, it has a power of around 2kw each, which combines to form 4 no. In contrast, Lowrance also has a blasting power of its CHIRP, but still a little less compared to Raymarine.
Raymarine vs. Lowrance – Which is more user-friendly?
From casual anglers to competitive individuals, Lowrance covers all the fishing requirements of the customers.
The innovative units by Raymarine might be more expensive, but customers don't have to worry about compatibility and quality issues.
An angler needs to pick for themselves an electronic that is compatible with their other fishing instruments and tools and is also user-friendly.
With Lowrance, you would have better compatibility and quality as it is among the top 3 best sonar electronics brands.
Nevertheless, some users have also initially reviewed their products as hard to understand and complex.
But with time, you get to understand and know it well.
Compared with Raymarine, it is more user-friendly, easy to understand and use, and low maintenance.
However, it is imperative to know that Lowrance units do well in any water situation, whereas Raymarine is more suitable for stable waters.
Raymarine vs. Lowrance – Better Warranty Offer?
Whatever you are buying, be that a fishing rod or an electronic unit for enhancing your fishing experience, you must look into the warranty offer of the product.
Investing your hard-earned money in something that does not even offer a warranty on its products is useless.
So you must invest in a product that offers you the longest warranty to claim any deficits and mechanical faults.
With Raymarine or Lowrance purchase, you are on the safe side. Both of these companies offer a warranty of up to 2 years from the original date of purchase.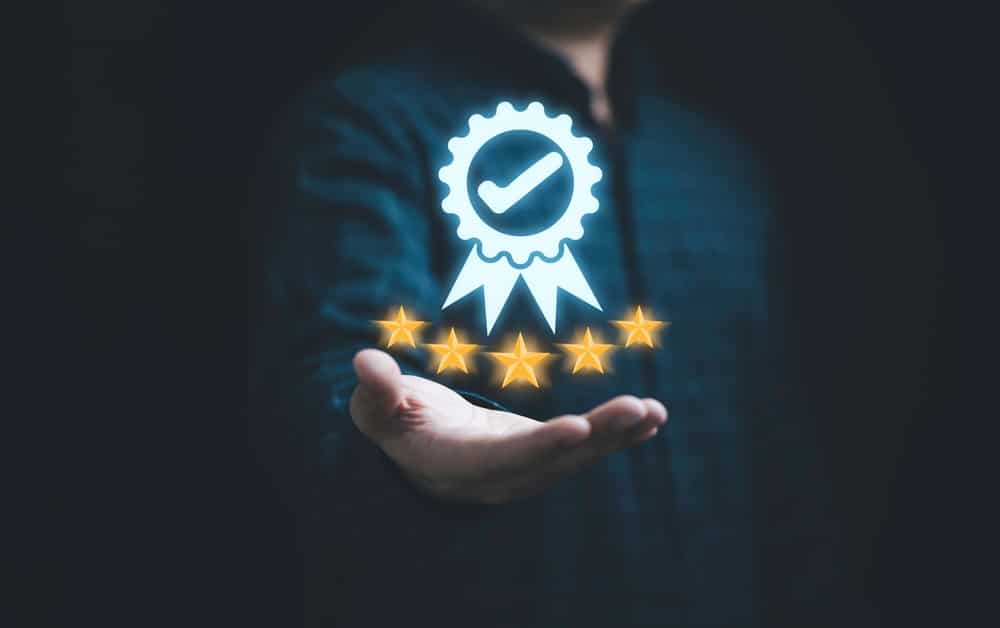 So if the warranty offer is what had to make you decide between the two, you can pick any as both have limited up to 2 years warranty. However, with Raymarine, you can also upgrade your warranty to 3 years under their terms and conditions.
Raymarine vs. Lowrance- Which has a Better Screen Display?
The screen display of your electronics is one of the essential things that make your navigation and catching fish easy.
The clarity and visibility of these screens enable you to read data appropriately.
Although both the sonar electronics have good screen quality Lowrance is a step ahead of Raymarine when the screen function is considered.
It's easy to use and has various functions that can be carried out with a touch screen and keypad.
The display quality is also bright with great sensitivity adjustment, which rarely requires any cleaning; however, the standard setting detailed charts do not come installed.
The images it creates are bright and sharp, making the information on the display screen easier for you to read.
Although the Raymarine sonar electronics also has an excellent screen with high resolution, quality, clarity, and luminosity, it has a different approach than Lowrance.
Raymarine displays its information in an indexed way.
Both are equally good, and it comes down to your personal preference.
The 3-generation Lowrance Sonar electronics also have a facelift with amazing new features and functions that fulfill the demands of anglers and boaters.
The Bottom Line
With that said, it is still better to go with the Lowrance units if you don't have to worry about the budget. In the end, it all comes down to the price point and the features you're looking for.
If you're not too worried about all the latest features and want a solid sonar unit, then Raymarine will serve you just fine. However, if you can't compromise on quality and need something exceptional, then Lowrance is the better option.