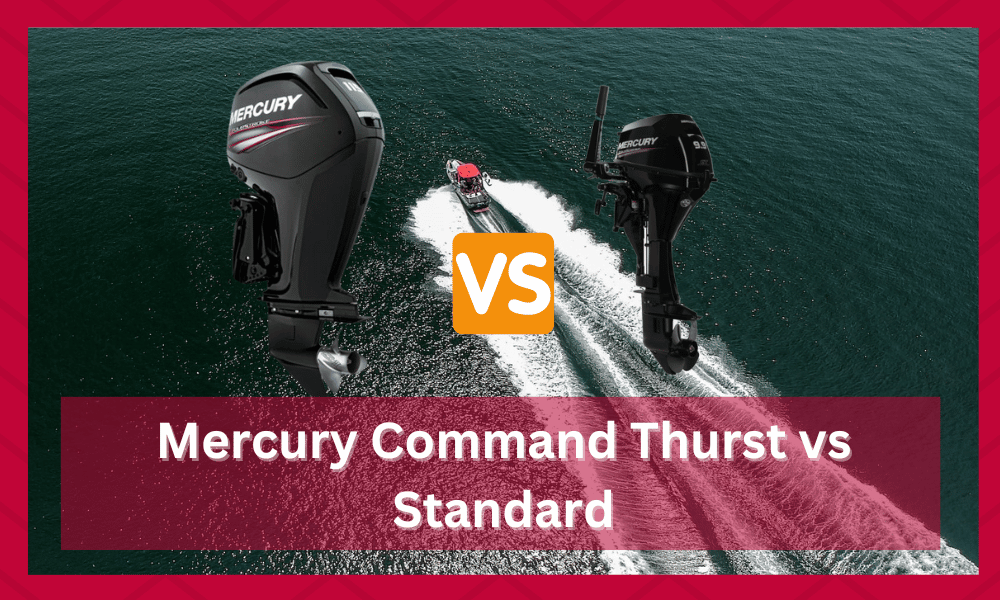 While browsing online forums, you will often notice users comparing different components for their boats.
Depending upon the water conditions and personal preferences, people can have different opinions about what unit provides optimal performance for their boats.
However, there are certain brands that will always reign above other options.
These brands don't only bring more features to the table but also provide better value to the owners by providing more affordable units. So, be sure to browse through only the more established options in the market.
In the current competitive market conditions, Mercury has differentiated itself as one of the most efficient brands in the market.
Lately, many users have been asking about different aspects of the Mercury command thrust VS the standard gearcase.
Both of these options are effective and will serve you well for years to come. This is especially true if you're a hobbyist and don't mind going with a more affordable unit.
However, If you're still confused about these options, let us help you with the complete background.
Mercury Command Thrust VS Standard: A Gearcase Comparison
| | | |
| --- | --- | --- |
| Specifics | Mercury Command Thrust | Mercury Standard  |
| Prop Diameter  | 14.7" | 13.25" |
| Recommended Usage | >18 Foot Unit | <18 Foot Unit |
| Stern Lift | Robust | Minimal |
| Power  | ✅ | ❌ |
| Efficiency  | ❌ | ✅ |
When you're working with a smaller boat that falls shy of an 18 ft. unit then there will be minimal difference between the performance of the unit.
So, you should just go with the more affordable option here, which will be the standard gearbox. There is no point in going with the CT as it will cost more.
The bigger size of the CT unit and its robust power doesn't mean that it will perform well for all units.
You will notice a poor response from the unit when figuring out the best option between these units. So, be sure to keep that in mind if you can't find the right fit for your system.
On the other hand, if you're dealing with a bigger boat and don't wish to waste any performance with the smaller unit, then going with CT is the better option.
The bigger prop diameter and the blade size offered here will help you get more control of the unit.
There is no point in saving your money when you're using a larger boat.
The price difference between these units is not that much when you're looking at the performance difference in bigger boats. So, be sure to keep that in mind and stick with Mercury Command Thrust for your bigger system.
There is no such thing as one perfect system for all jobs, and you will need to focus more on the existing system to find the right fit.
Sometimes, going with the CT is better, while other times going with the standard unit is better. So, you need to test out the requirements of your system first.
Mercury Command Thrust Gearcase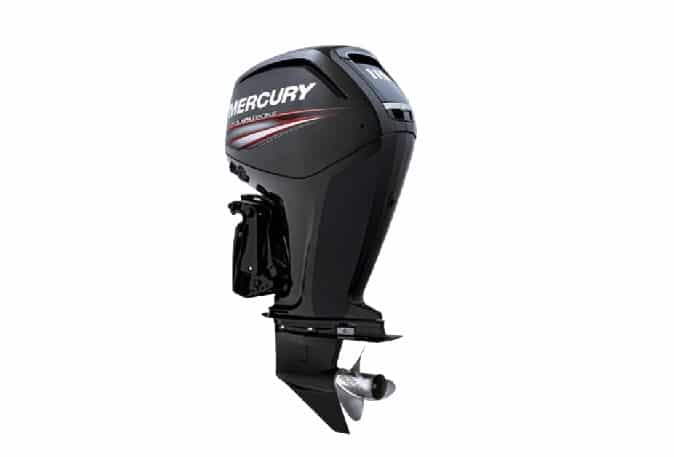 As compared to the standard variant, the Mercury Command Thrust brings a bigger and bulkier gearcase. This can keep up with the size of your boat.
If you're looking for enhanced thrust and lift, then this gearcase is perfect for your Mercury Unit.
This gearcase is better suited for bigger boats that demand better acceleration from your motor unit. So, if you have got a boat larger than 18 feet in size, then the command thrust gear case should be your first choice.
While providing you with performance consistency, it will bring improved handling to your boat.
This gearcase is more than twice the size of the standard mercury gearcase. The most prominent difference is in the size of the command thrust component, which brings more power to the anglers.
It has a bigger rudder for better handling, a larger diameter of the propelling unit that helps lift the boat, and maintains better maneuverability throughout the fishing trip.
So, if you were struggling with a smaller unit on your boat, then this might be a viable upgrade for your boat.
It is true that this unit will bring an enhanced handling experience and power to your boat. However, you will notice a slight decrease in the efficiency of the system.
You might have to expand your budget by a little margin. This is to accommodate all the increased requirements of the system.
With that said, it does bring better performance and efficiency when compared with other brands in the market.
So, with the command thrust unit, you will be sure that you're getting the best value for your money.
There are very few brands that can match the exceptional performance of this unit. If you take proper care of its maintenance requirements, there is no better brand for your boat.
Mercury Outboard Standard Gearcase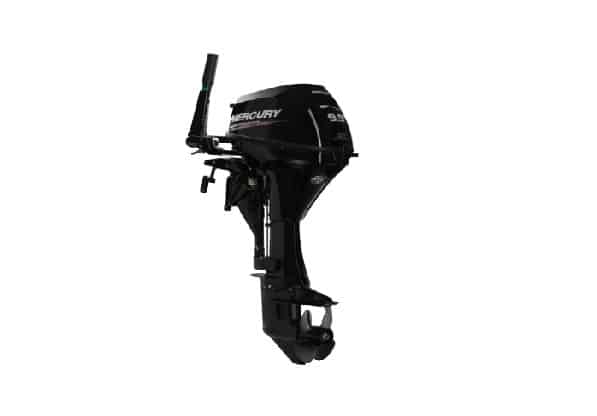 The standard gearcase is much smaller in size and is known for maximum efficiency on the water.
Even though the lift or thrust on this system can't be compared to the command thrust, it still brings relatively good performance to the anglers.
If you own a smaller boat within the 18 feet range, then this unit might be the perfect option.
Its performance will be quite exceptional even on rough waters, and you can easily maneuver your boat.
While deciding which unit to go for, you need to take a lot of factors into consideration. From water conditions to the budget, you will have to thoroughly think about every factor to make an ideal purchase decision. 
Otherwise, a command thrust on a smaller boat will only negatively impact the efficiency of your unit.
So, if you're looking to minimize the cost while still maintaining peak performance, then the standard version is perfect for smaller boats.
However, to be sure, you should reach out to your local anglers and get their opinions on the unit.
That way, you will have accurate information on the performance of the standard version according to the water conditions near your residence.
So, use expert opinion or demo the units yourself by asking anglers with Mercury command thrust or standard units on their boats. Both of these methods will help you avoid a bad purchase while maintaining the efficiency of your fishing trip.
All in all, if you have a larger boat that exceeds 18 feet in size, then you should go for a command thrust gearcase. It is bigger, provides better lift, and makes it easier for anglers to maneuver their boats.
But, if you have a smaller boat, it will be better to go for a standard unit. A standard unit will help you maintain the efficiency of the system while providing optimal performance.
Wrapping Up
These were some details on both the Mercury command thrust and the standard model that can be installed in your boat.
Going with either one of them will serve you with years of performance consistency. Moreover, you won't be losing out on anything as long as the size of your boat is small.
However, if you're dealing with a larger boat, then going with the Mercury command thrust is the only real option.
It will cost you a bit more, but the increase in performance is well worth the purchase. So, be sure to stick with the CT system when you are aiming for more power.
Lastly, if you still can't seem to decide between these two options, then ask the dealer or any local expert to help you with the purchase.
Going with one unit over the other and vice versa will serve you well if your existing system complements the new setup.
The dealer will make the purchase decision easier as you list the requirements as well as the specifics of your existing system.
From there, you can go with the unit recommended by the dealer and you'll enjoy years of consistent performance from these units.
Hopefully, you won't feel the need to upgrade for years after going with either one of these systems.