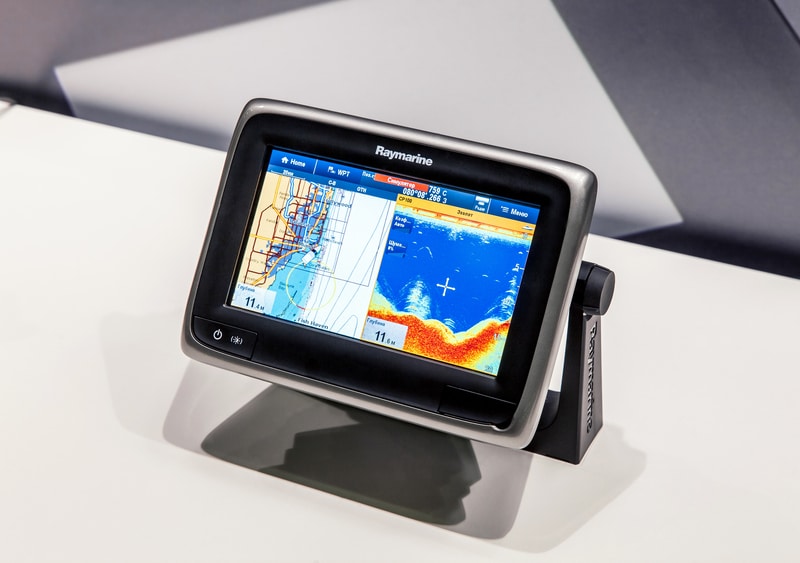 Raymarine Element units are very economical and bring amazing processing power to your fishing system. A ton of experts rely on these fish finders for their daily sessions, and you won't have a hard time trying to mount Raymarine Element on your boat. So, if you're looking for a fish finder that will give you the best value on a reasonable budget, Raymarine Element is not a bad choice.
Even the minor bugs with the installation and the smart features are easy to fix, and you won't have a hard time with this device. So, if you're interested in purchasing Raymarine Element, this list of common problems should help you finalize the purchase decision.
Raymarine Element Problems:
Unit Won't Turn On
One of the most common issues that can be mostly linked with the incorrect installation of the unit is that sometimes it won't turn on. This issue can be really annoying to deal with after you've spent hours managing the wiring clusters. If you're also running into these complications, there is a good chance that you've messed up the power connections.
All you need to do in this condition is to check for frayed wiring sections, loose joints, and blown fuses. Similarly, it is not a bad idea to check the power supply for possible issues. Most often than not, changing the power connections will fix this error with the unit not turning on.
Device Stuck In A Restart Loop
Sometimes, the device can also get stuck in the restart loop. These issues almost always point towards insufficient voltage from the power issues. However, some anglers pointed out that software complications can also lead to the same situation. So, you should first make use of a multimeter to check the output from the battery and then install a replacement if the voltage is not optimal. On the other hand, if there are no issues with the voltage, make sure to either reset or power cycle your fish finder.
Transducer Not Working
The transducer can also go unresponsive from time to time with this system when you don't install it correctly. If you're getting connection issues with the transducer, then the cable or connector might be damaged. So, try reconnecting the cable once if you're sure that the cable is in good condition. However, if the cable is in rough condition, then you need to source a replacement from the Raymarine dealer.
Moreover, you should ensure that there are no issues with the transducer angle, installation, or orientation. It should be facing perfectly down, and the presence of excessive dirt will only damage the performance of your system. So, make sure to adjust the transducer when it is not working.
GPS Issues
Minor issues with the GPS are also not that rare when you're using Raymarine Element, but the majority of the time, these issues are caused by interferences in certain locations. So, you need to move to a different spot where the display has a clear view of the sky and then try checking the performance from your GPS system. Hopefully, you'll be able to find a fix without further complications.
Distorted Images
Problems with distorted images can be caused by the slower pace of the vessel or incorrect sensitivity. So, you need to check for fish arches by increasing the trolling pace, and that should fix the images on display. Similarly, bump up the sensitivity settings, and check the angle of the transducer one more time for possible issues. There is no harm in servicing the transducer when it starts presenting distorted images, and that should be enough to fix the distorted images on display.
Network Problems
Most of the time, network connections are caused by incorrect router configurations, and you need to ensure that your device is broadcasting a 2.4 GHz channel when it is not connecting to the network. However, if you're sure that the router configurations are correct, then try refreshing the network by resetting your router once. That should be enough to eliminate minor connection bugs, and you'll have access to the internet.
Overall, these were some of the more common issues that customers have to deal with when using the Raymarine Element. Almost all of these issues are very easy to fix and are mainly caused by ignored maintenance or faulty installation, so get some help if you're not sure how to install the device.